11.10. to 24.11.2019
For over 2500 years, forms of democracy have developed in Europe and in other parts of the world. In every country the historic, social and cultural characteristics are equally different as the respective requirements, conditions and democratic contents. What they have in common is that democracy is based on constant negotiation about the balance between individual and society, freedom and order, equality and leadership. In the current discourse, however, there is a widespread feeling that powers are shifting and that the constitutional form of democracy seems increasingly threatened and unstable by the structural change of modern societies, complex global problems, digitalization, populism, fake news, as well as the questioning of knowledge and universal values.
In the exhibition "Dämonkratie" (Demoncracy) international artists are looking for the demons of democracy: Is it the political representatives, economic corporations or simply the people themselves? The exhibited works depict the fight for the basic pillars, laws and the permanence of democratic constitutions and question our current understanding of democracy.
Mathieu Asselin
Norbert Bisky
Tanja Boukal
Jonas Burgert
Janusz Czech
Matthias Deumlich
Wiktor Dyndo
Beate Engl
Philip Götze
Heather Dewey-Hagborg/Chelsea Manning
Jakub Janovský
Franka Kaßner
Jon Kessler
Iñigo Manglano-Ovalle
Sholeh Mohammadi & Lisa Schlenker
Milo Rau
Oliver Ressler
Klaus Staeck
Wolfgang Tillmans
The Yes Men
Peter Weibel
Peter Weibel & Hotel Morphila Orchester
Umut Yasat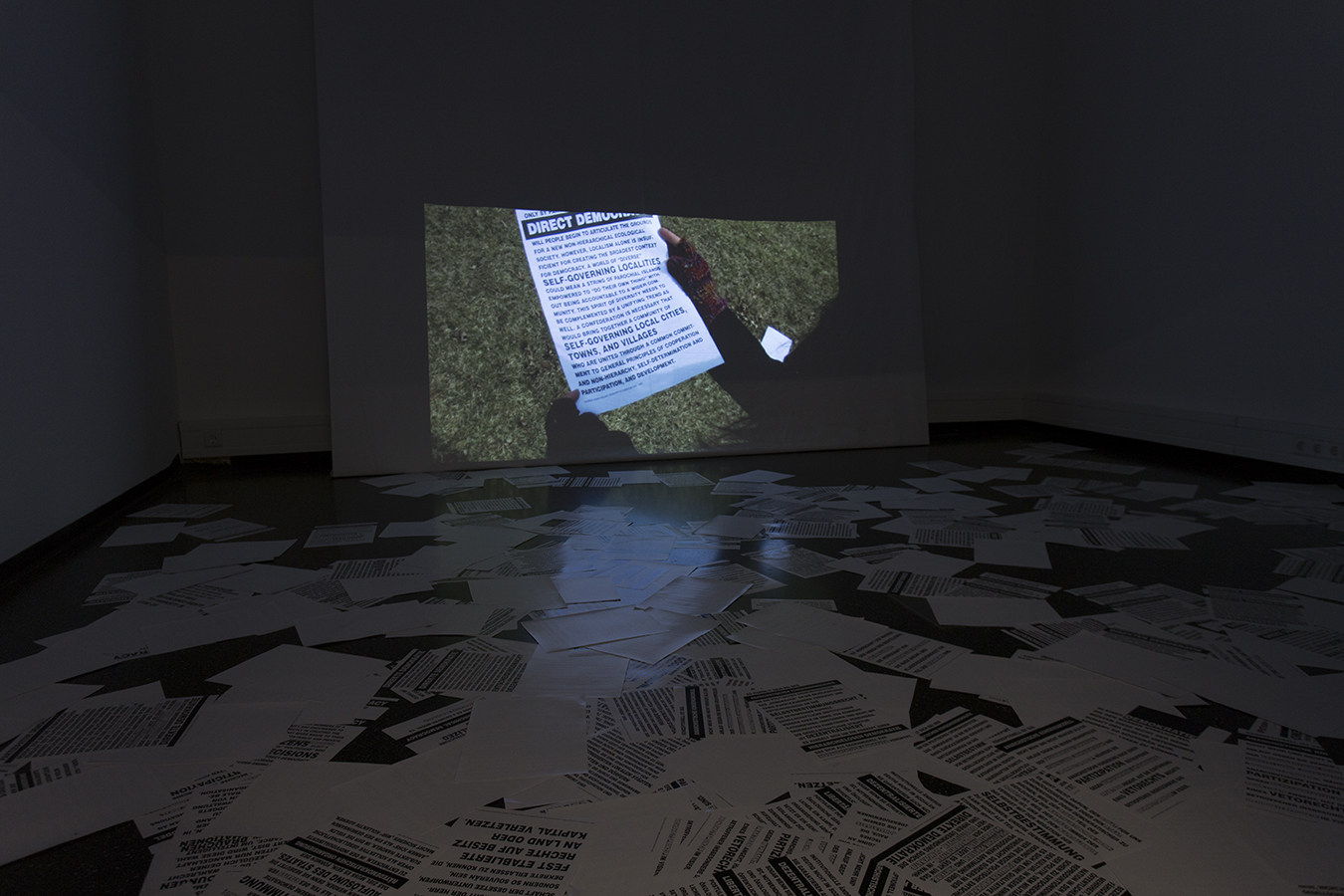 Exhibition Dämonkratie, Oliver Ressler, "Fly Democracy"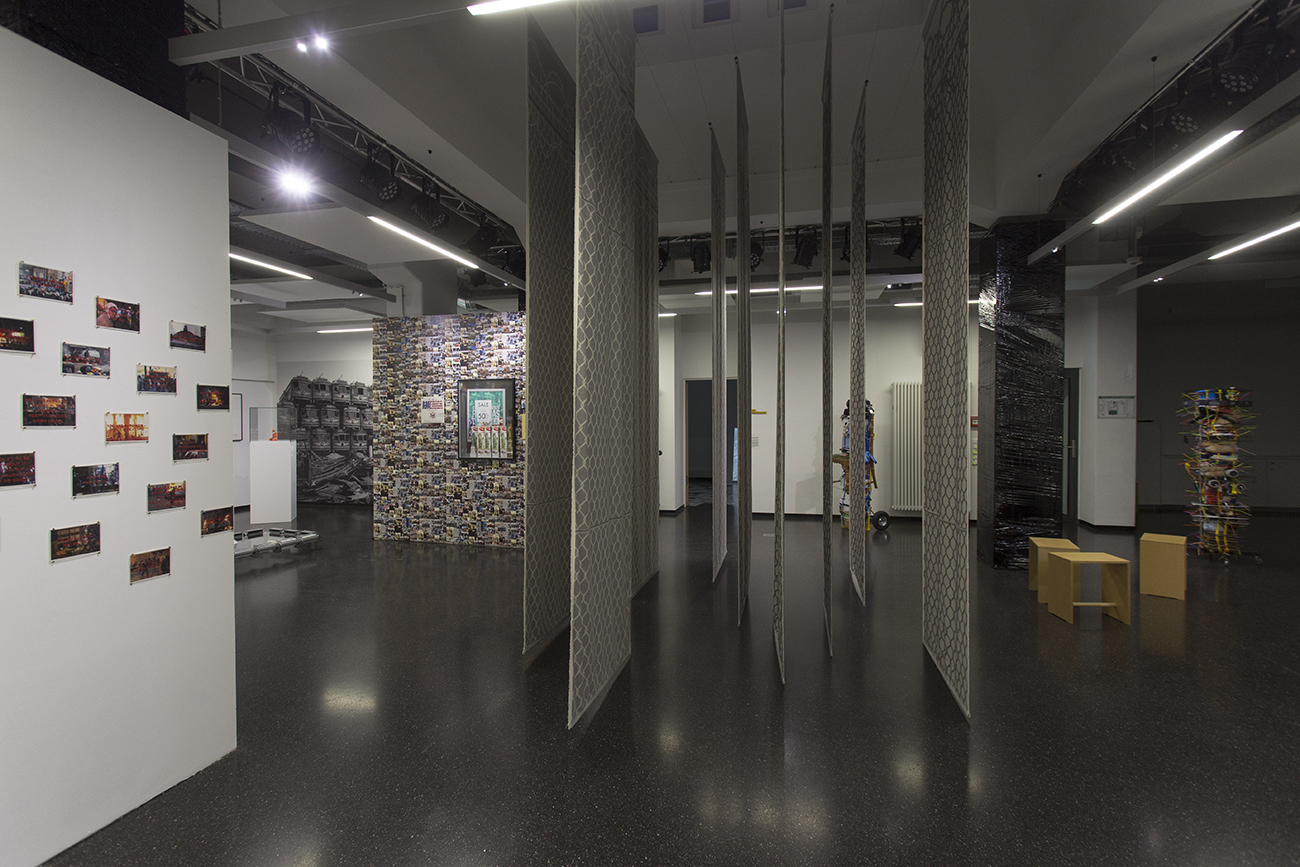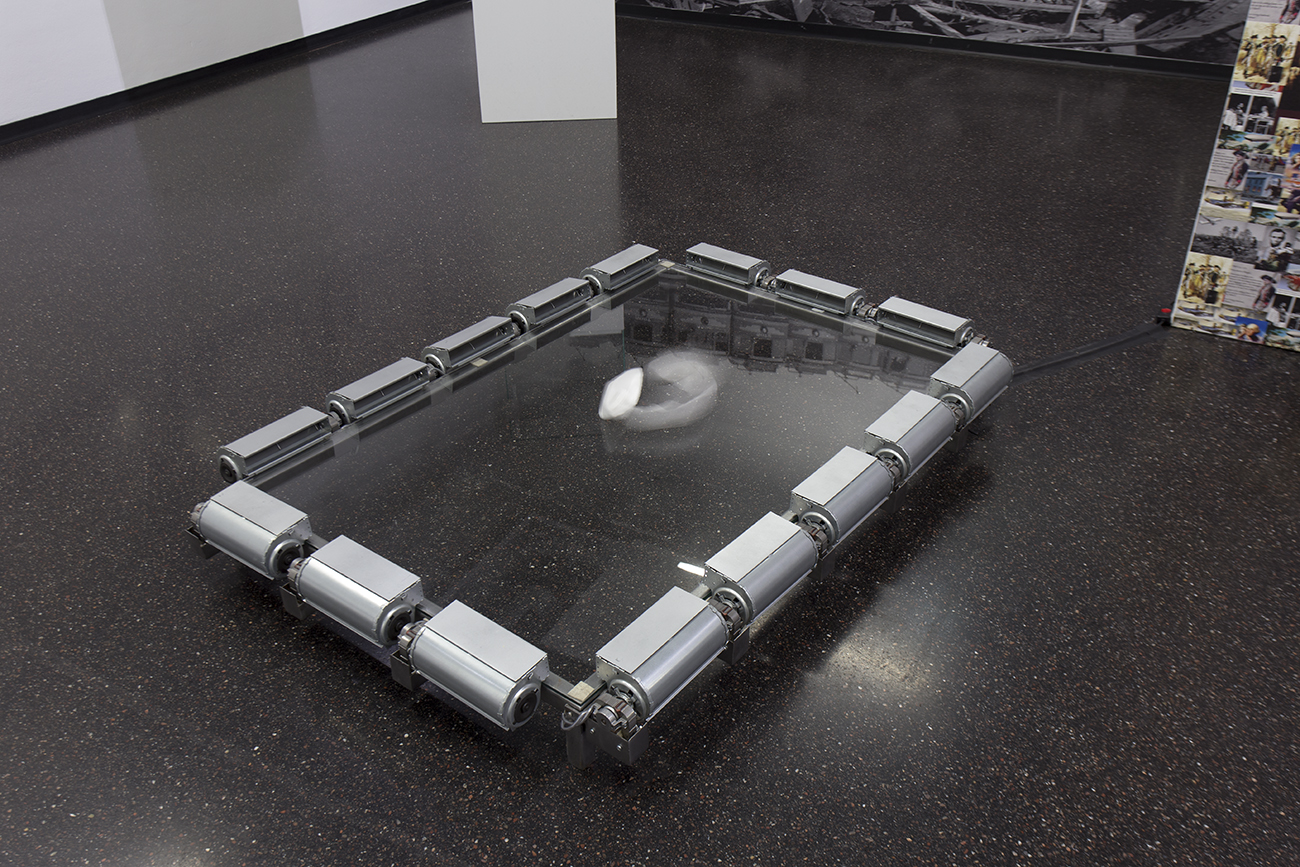 Exhibition Dämonkratie, Matthias Deumlich, "die fliegenden Schiffchen"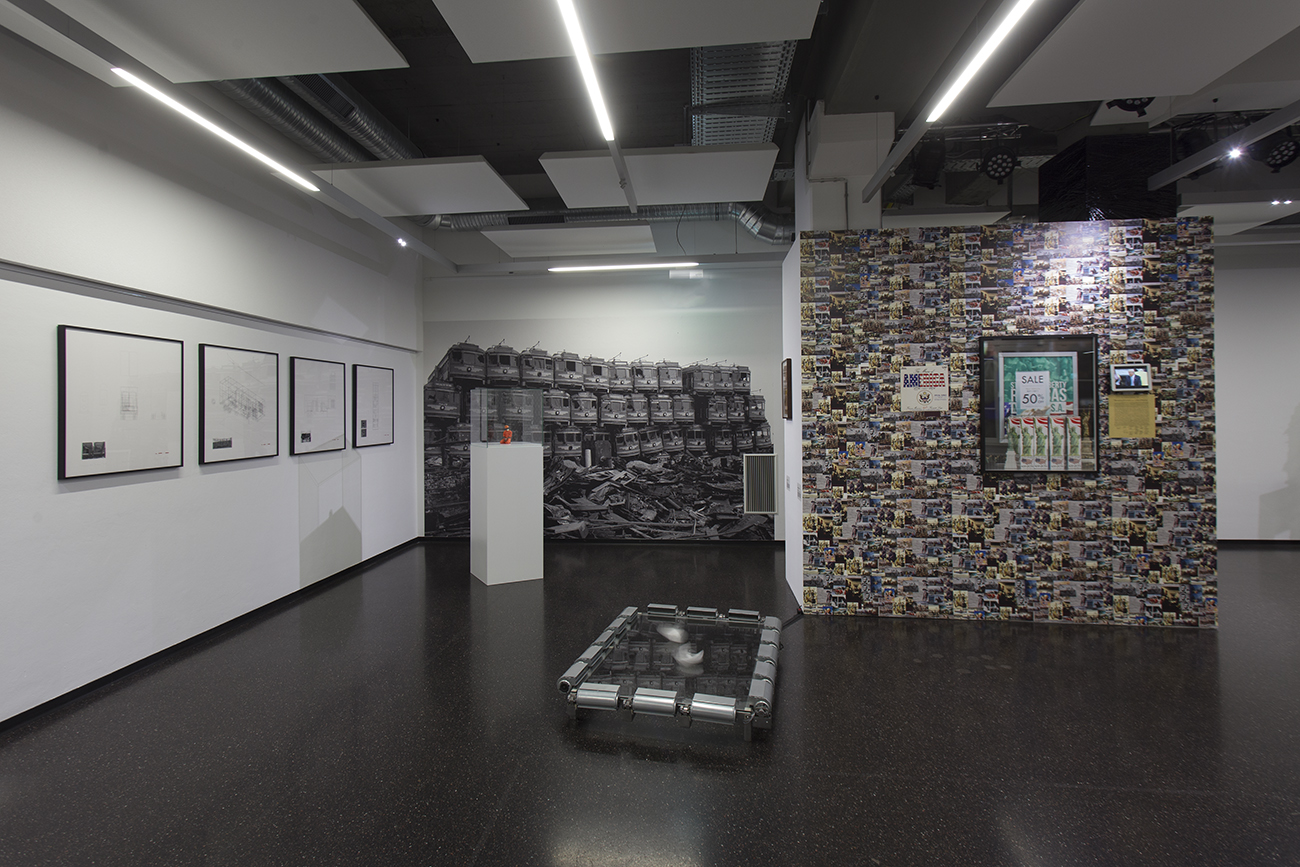 Exhibition Dämonkratie_View EMMA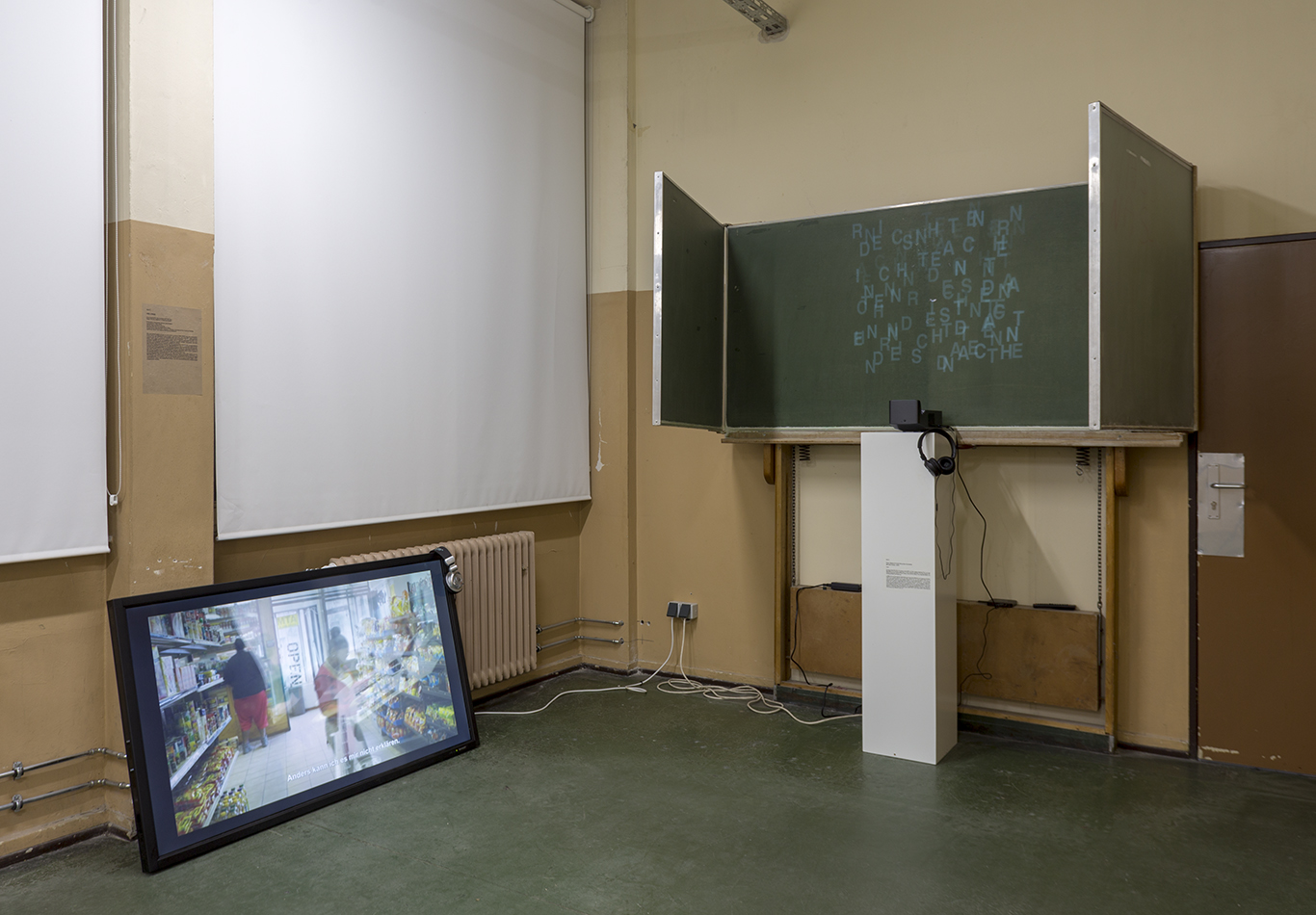 Exhibition Dämonkratie "Pre Crime" (left)_Peter Weibel (right)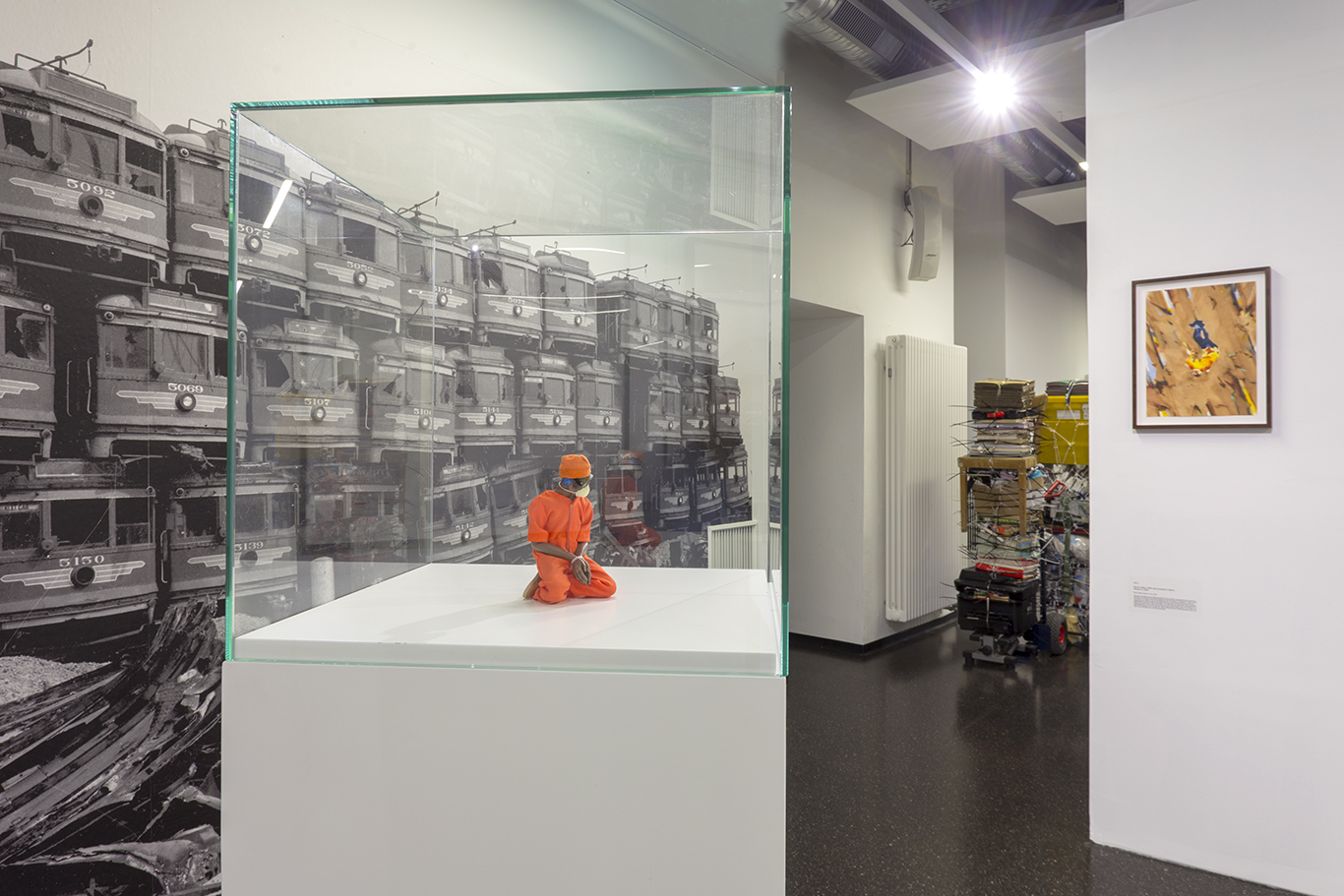 Exhibition Dämonkratie Jon Kessler (left)_Norbert Bisky (right)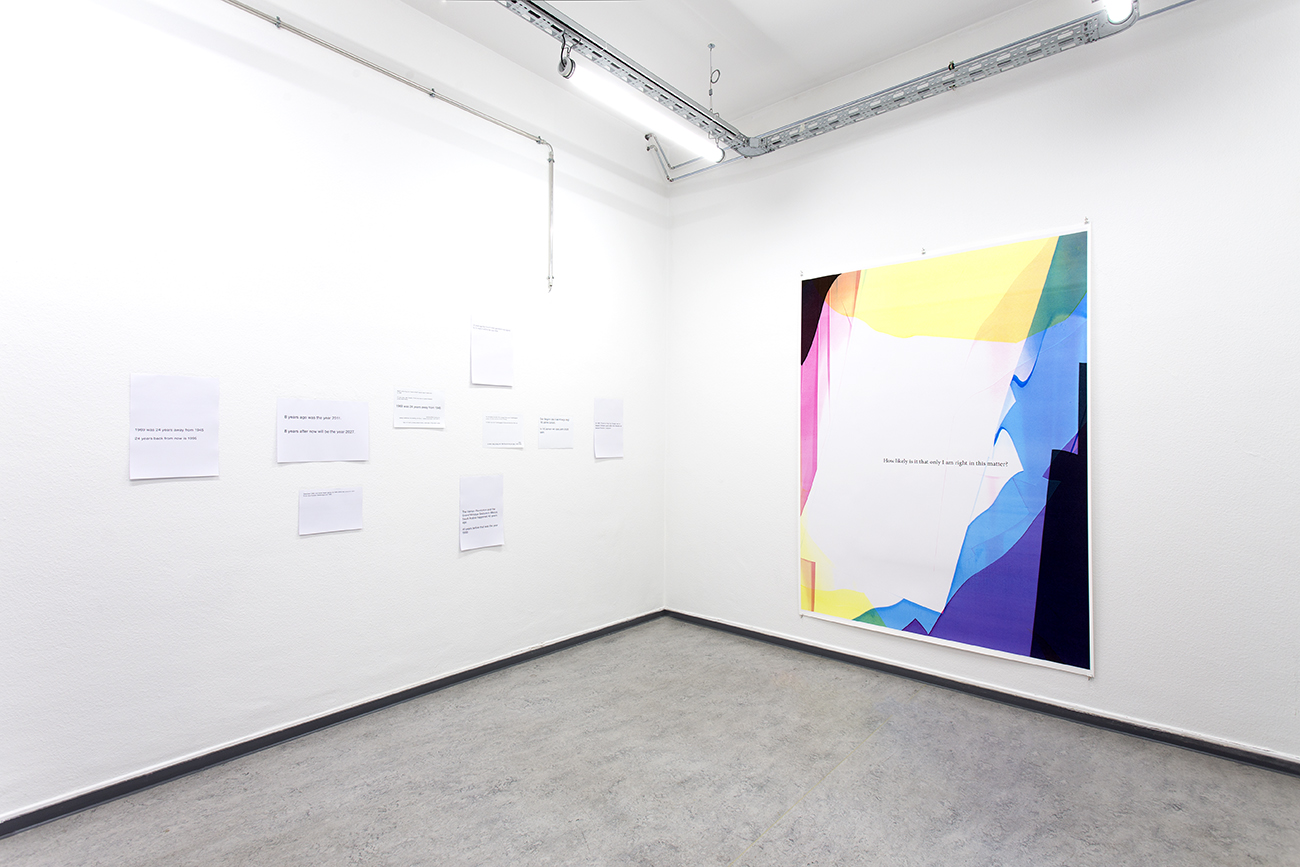 Exhibition Dämonkratie, Wolfgang Tillmans, "Wie sicher ist es, dass ich recht habe in dieser Sache"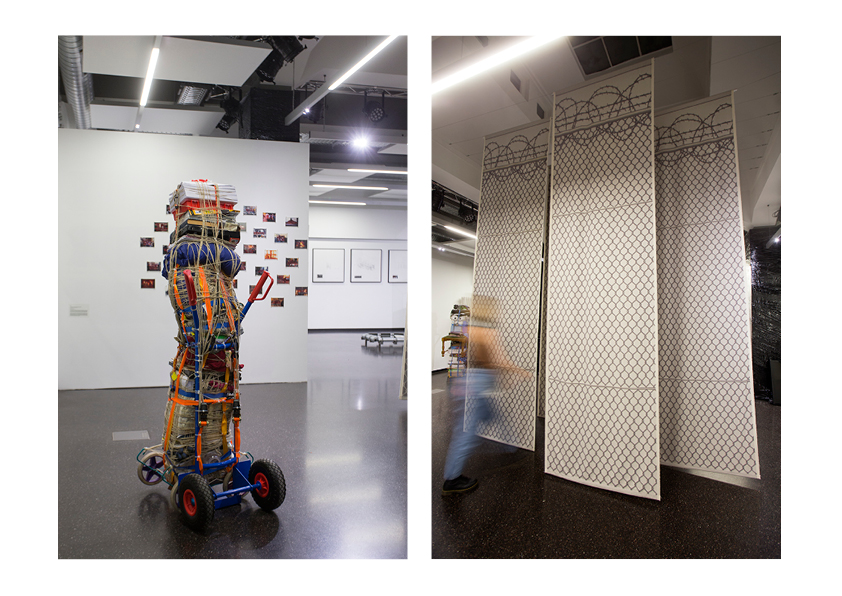 Exhibition Dämonkratie, Umut Yasat, der Stapel/Tanja Boukal, "Schutzwall"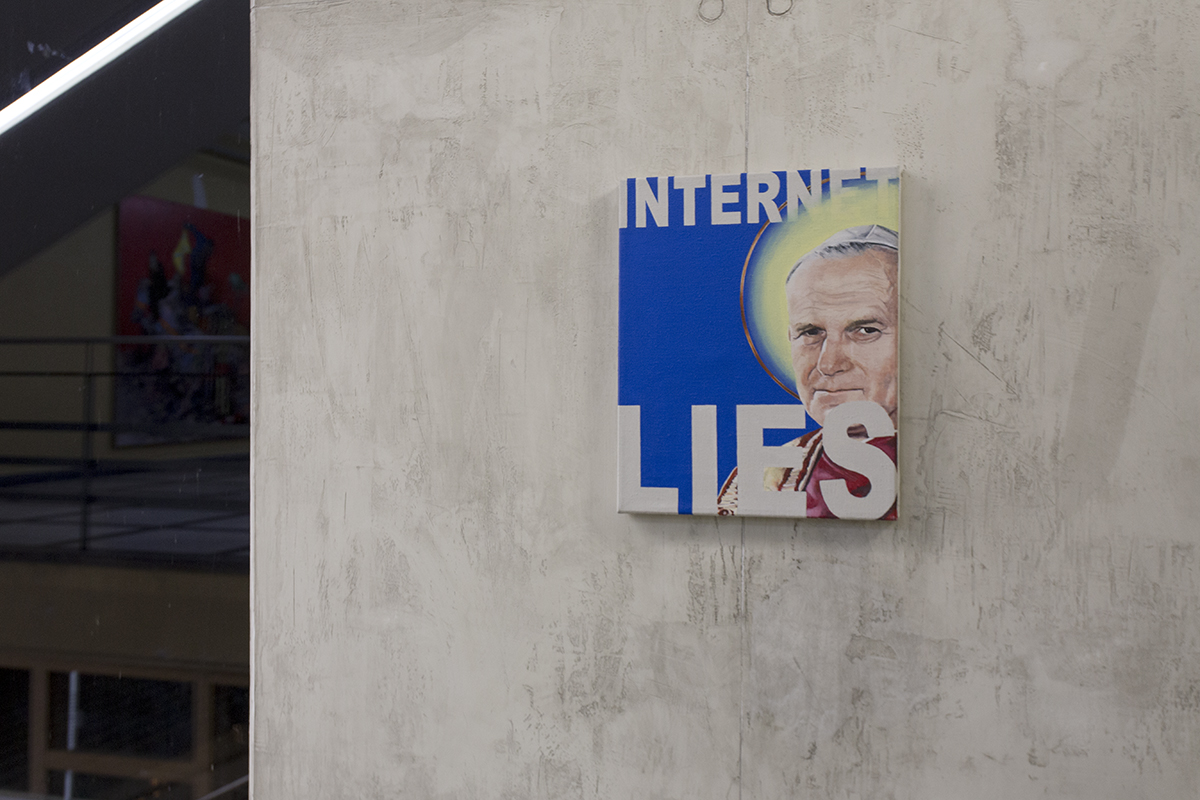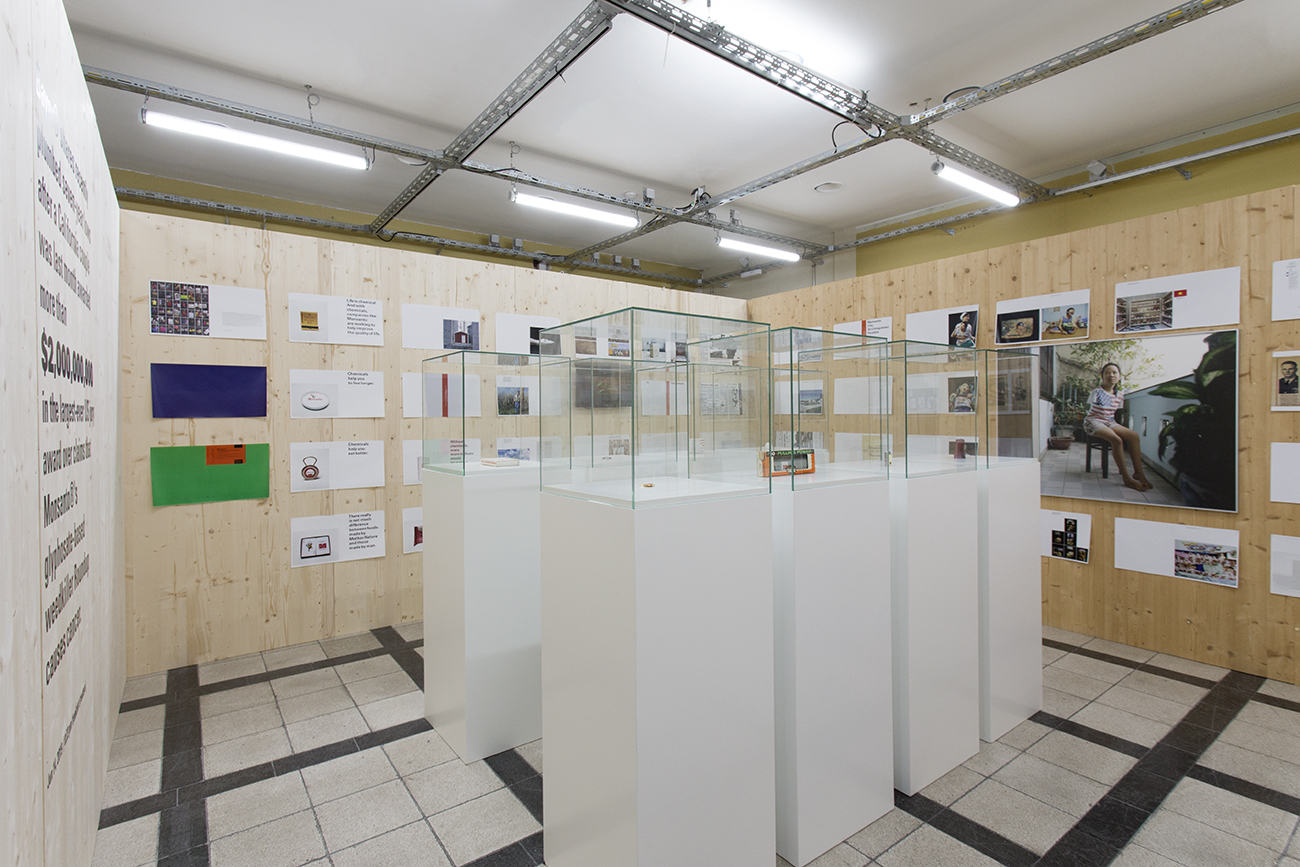 Ausstellung Dämonkratie, Matthieu Asselin, Monsanto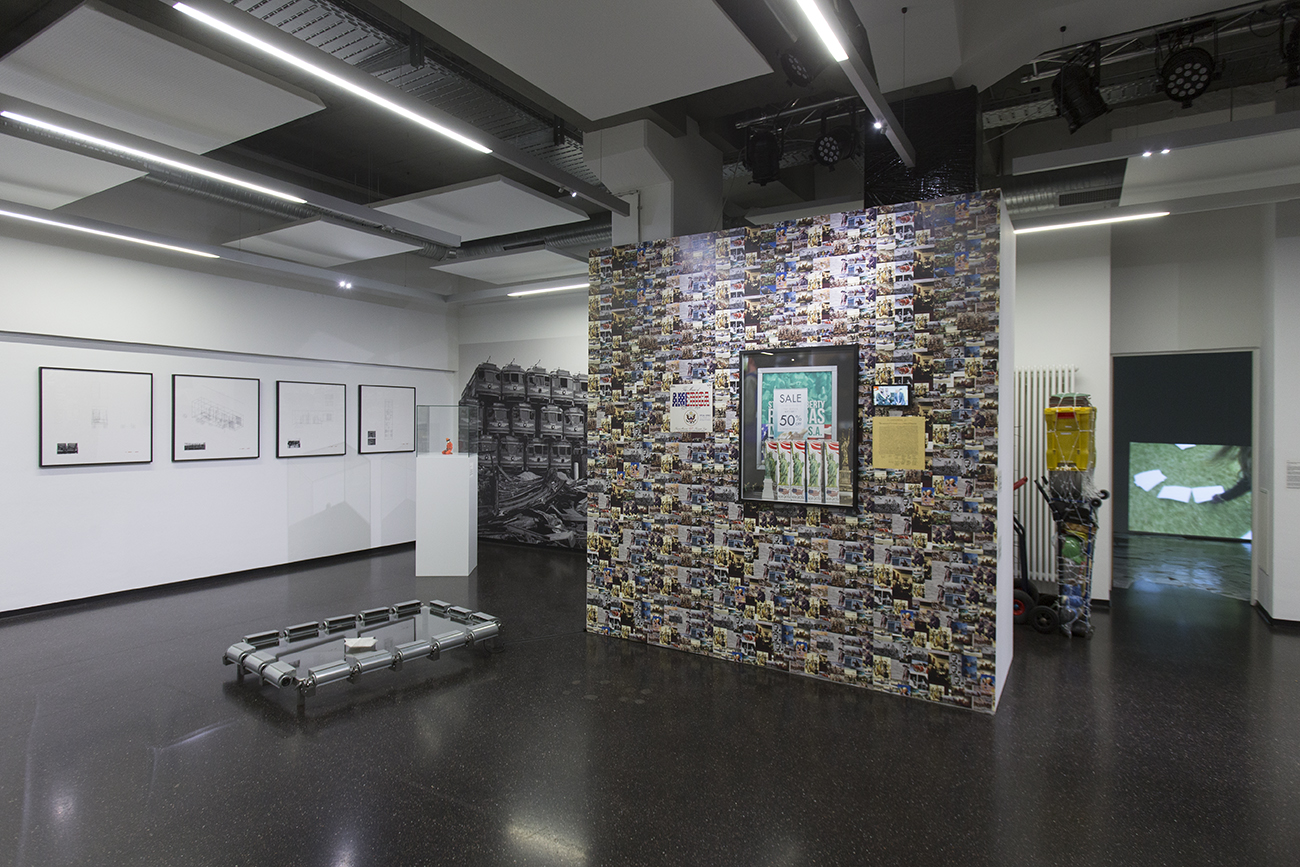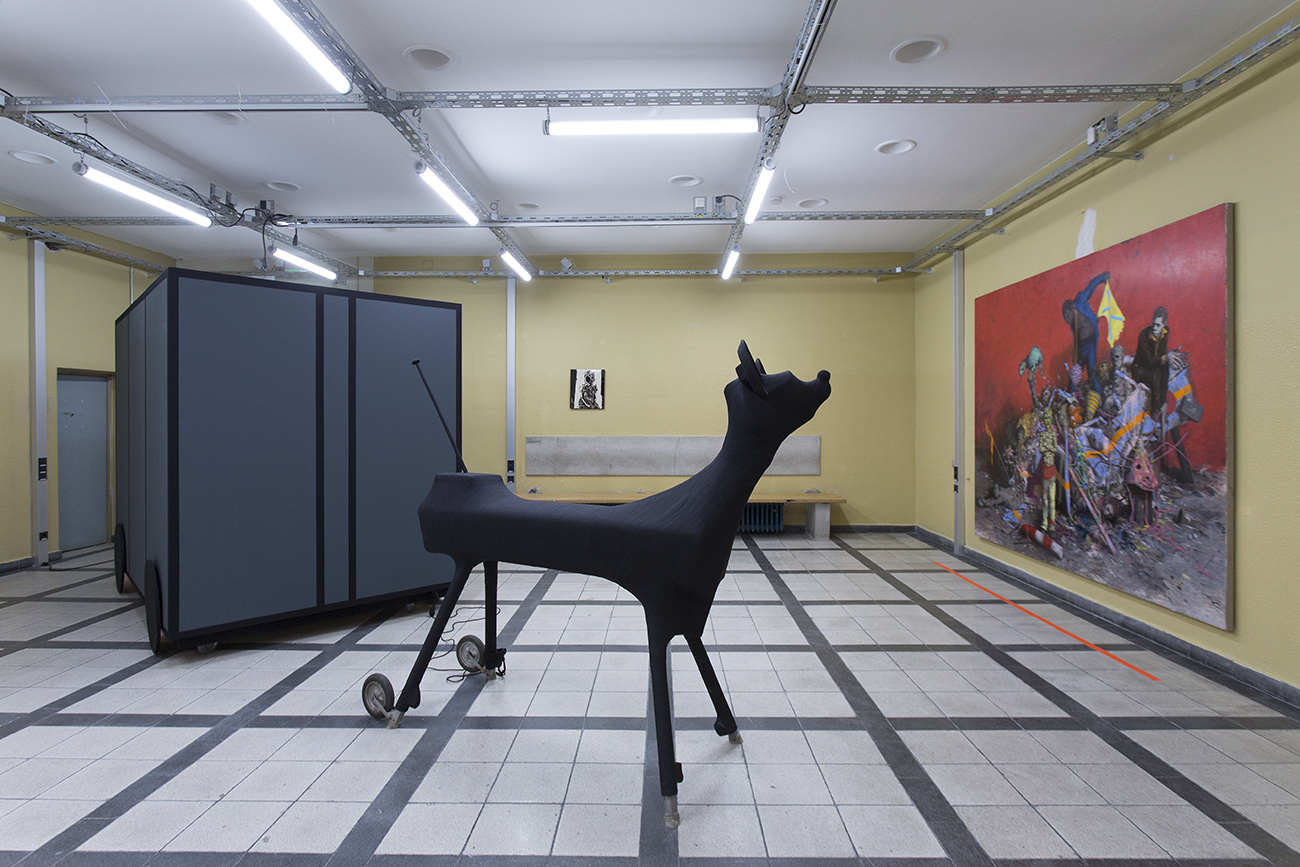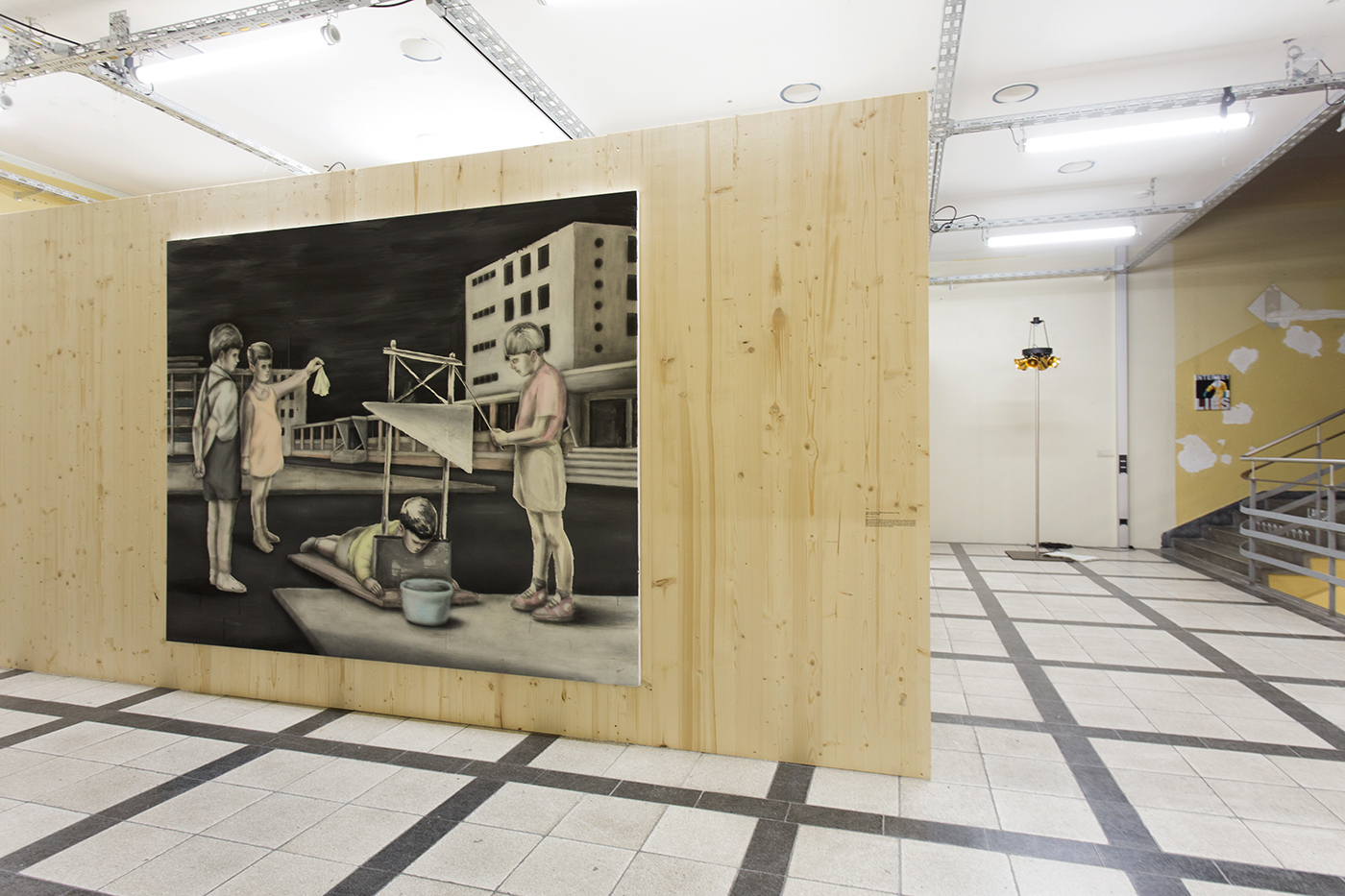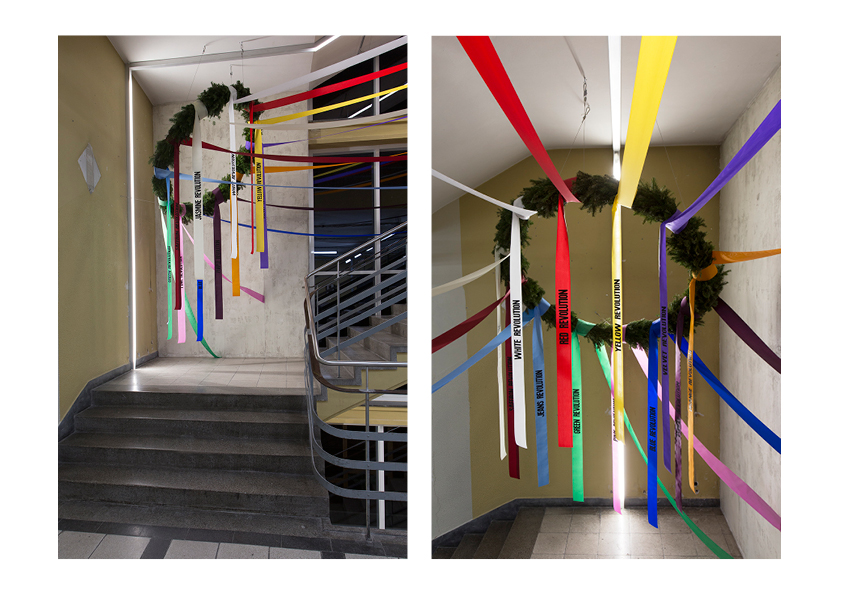 Ausstellung Dämonkratie, Beate Engl, Colour Revolution
"Pre-Crime" by Monika Hielscher and Matthias Heeder
"The Other Chelsea – A story from Donetsk" by Kakob Preuss
"Die Story im Ersten. Die unheimliche Macht der Berater" by Michael Wech, Georg Wellmann, Massimo Bognanni, Petra Nagel, Petra Blum, Lena Kampf and Katja Riedel
"Never Again – Amerikas Jugend gegen den Waffenwahn" by Sebastian Bellwinkel
"Die Erdzerstörer" by Jean-Robert Viallet