Soccer is a mass phenomenon, a spectacle that excites and electrifies people on all the world's continents. For many fans, the game is a great passion and sometimes even takes the place of religion. All over the world, soccer players or coaches are idols to so many.
Sports are closely woven into numerous areas of society, therefore often mirroring society itself. Time and again, soccer has been and is serving as a basis for social debate. Most obvious topics are the marketing and the commercialization of sports, diversity, or the violation of human rights in context with the World Cup that will be held in the desert state of Qatar at the end of 2022.
The exhibition "The Hand of God" compiles and considers the many aspects of soccer, the sport that inspires millions, brings cultures together and is used and misused by policymakers for positive just as much as for negative propaganda.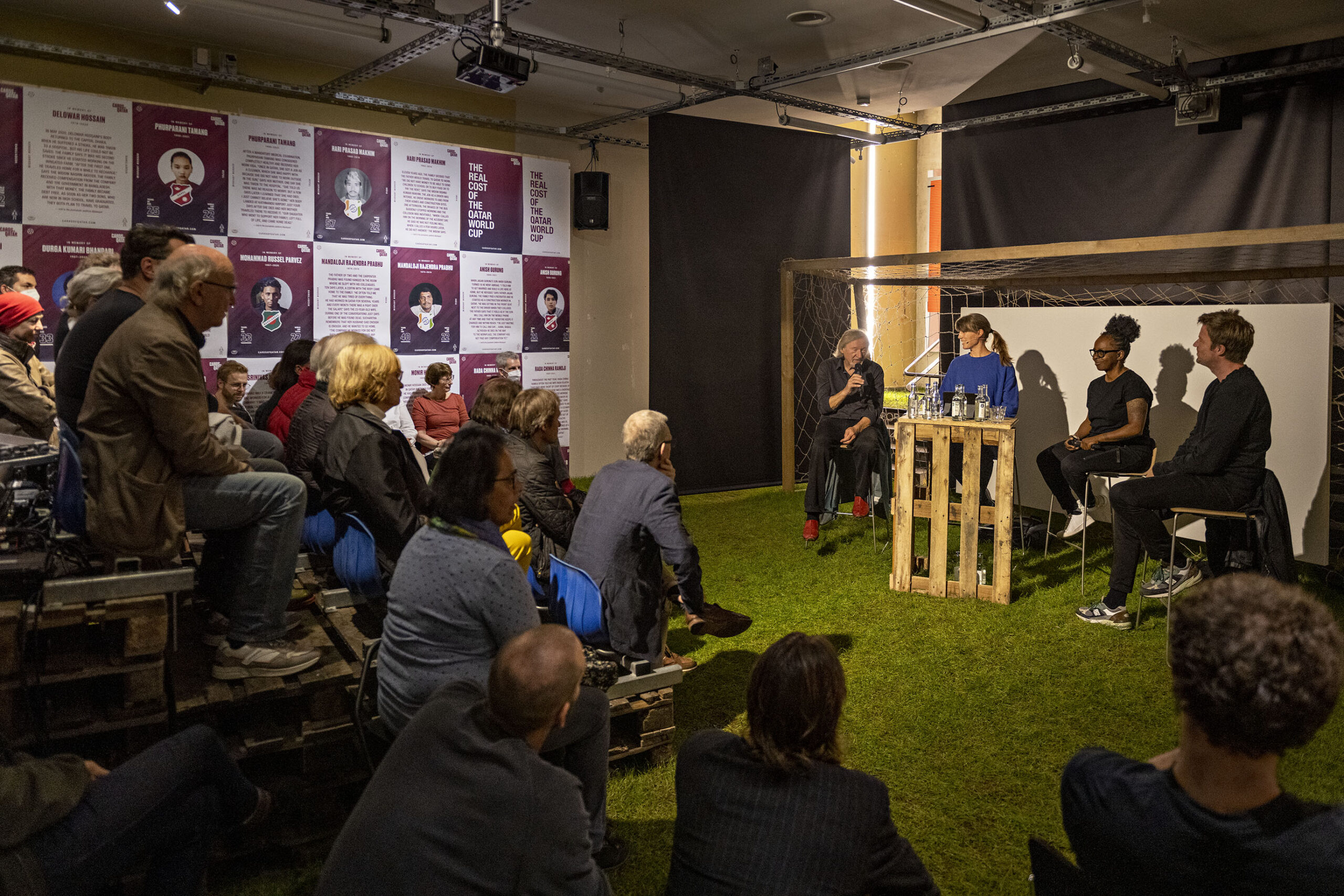 Roundtable discussion with: Klaus Theweleit, Nora Hespers, Shary Reeves, Ronny Blaschke, Photo: Winfried Reinhardt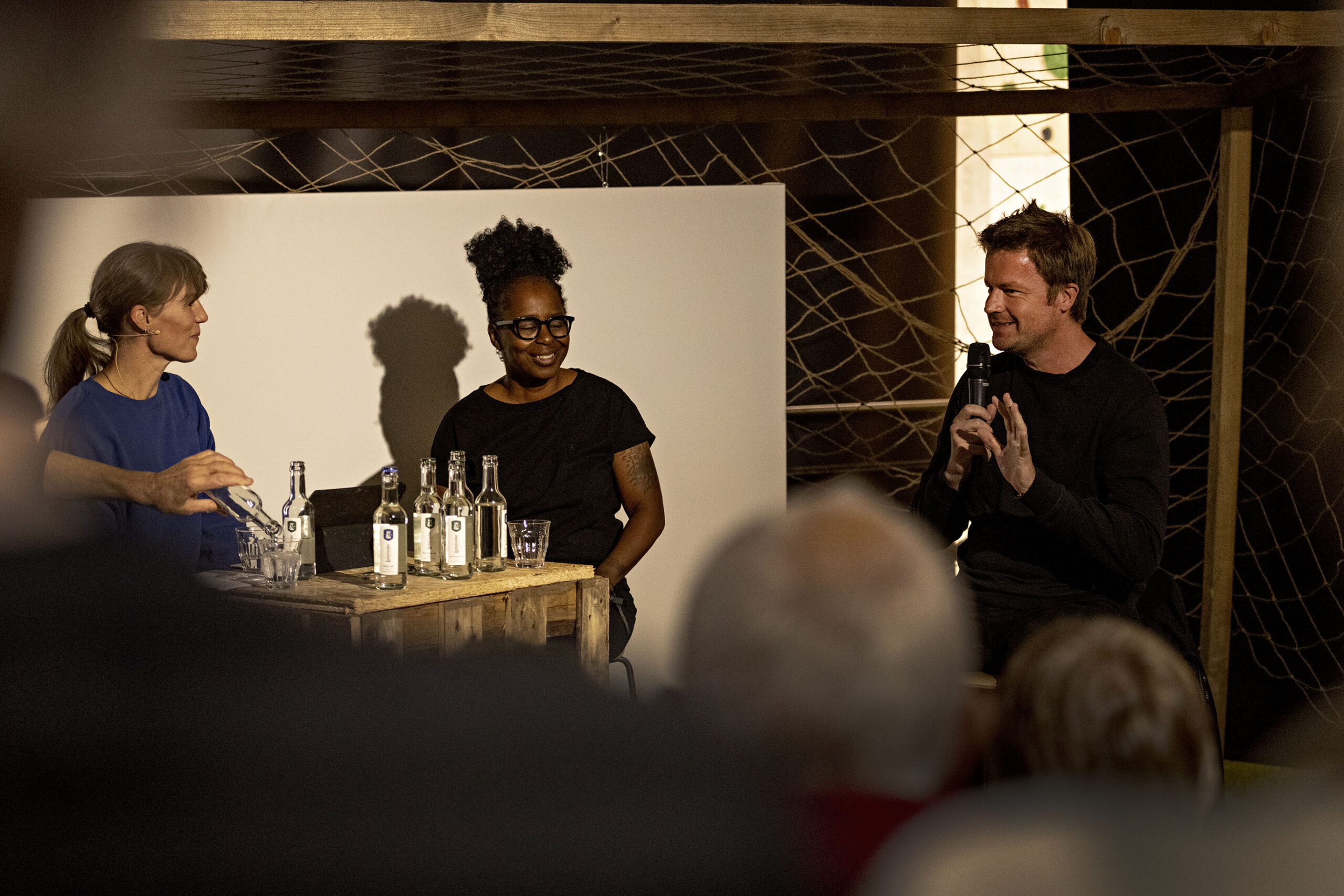 Roundtable discussion with: Klaus Theweleit, Nora Hespers, Shary Reeves, Ronny Blaschke, Photo: Winfried Reinhardt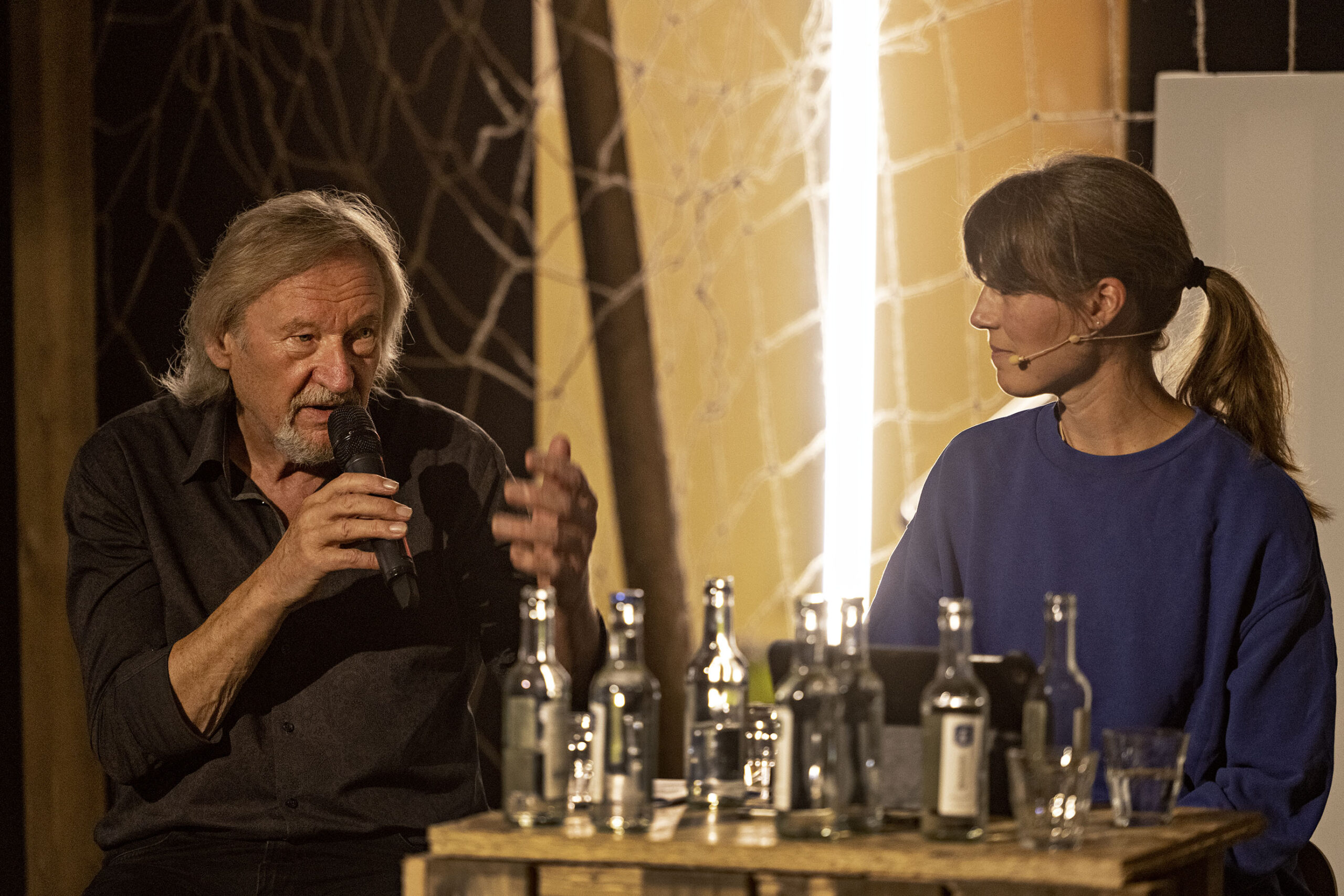 Roundtable discussion with: Klaus Theweleit, Nora Hespers, Shary Reeves, Ronny Blaschke, Photo: Winfried Reinhardt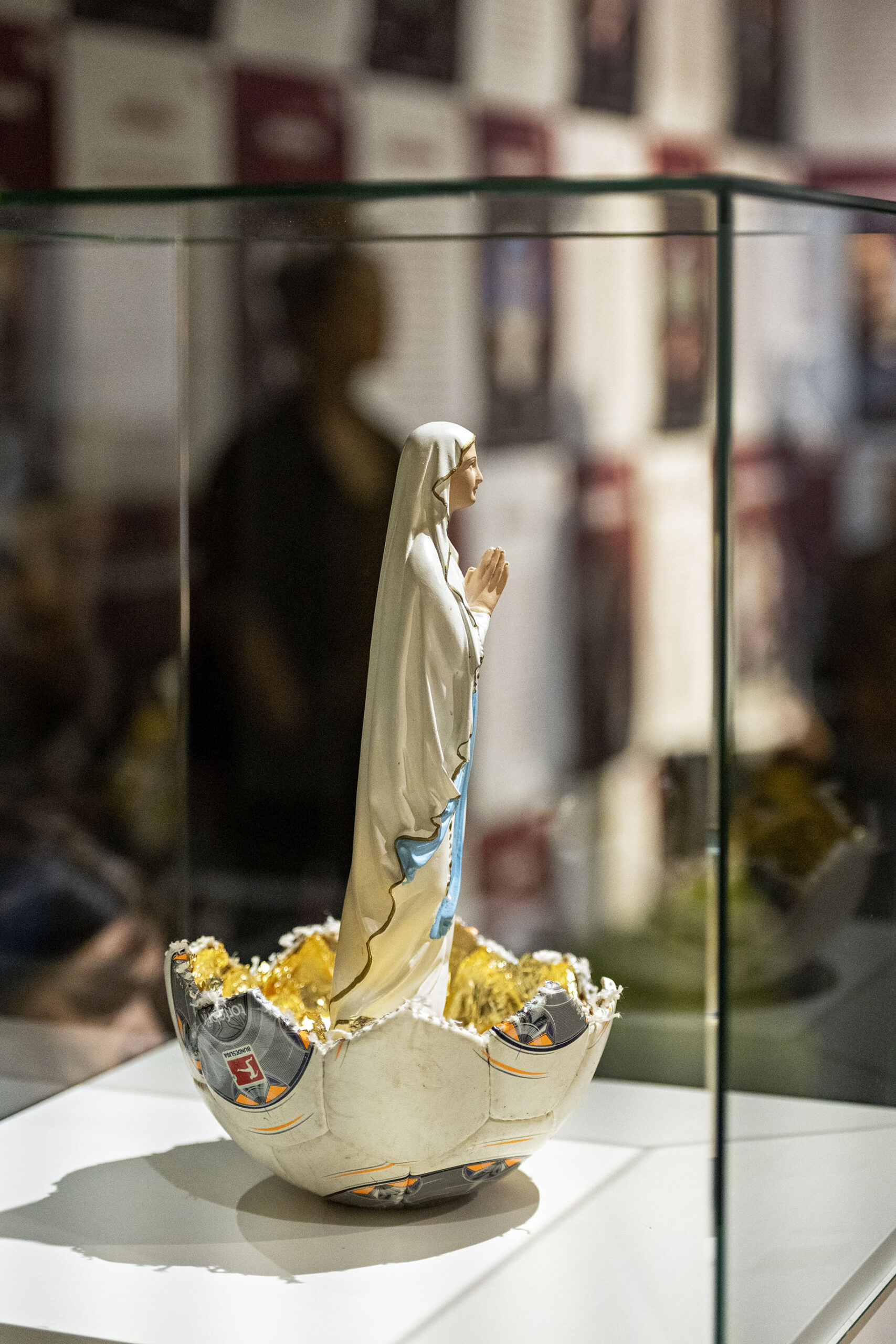 Unknown artist "Ma(ra)donna Figur", Photo: Winfried Reinhardt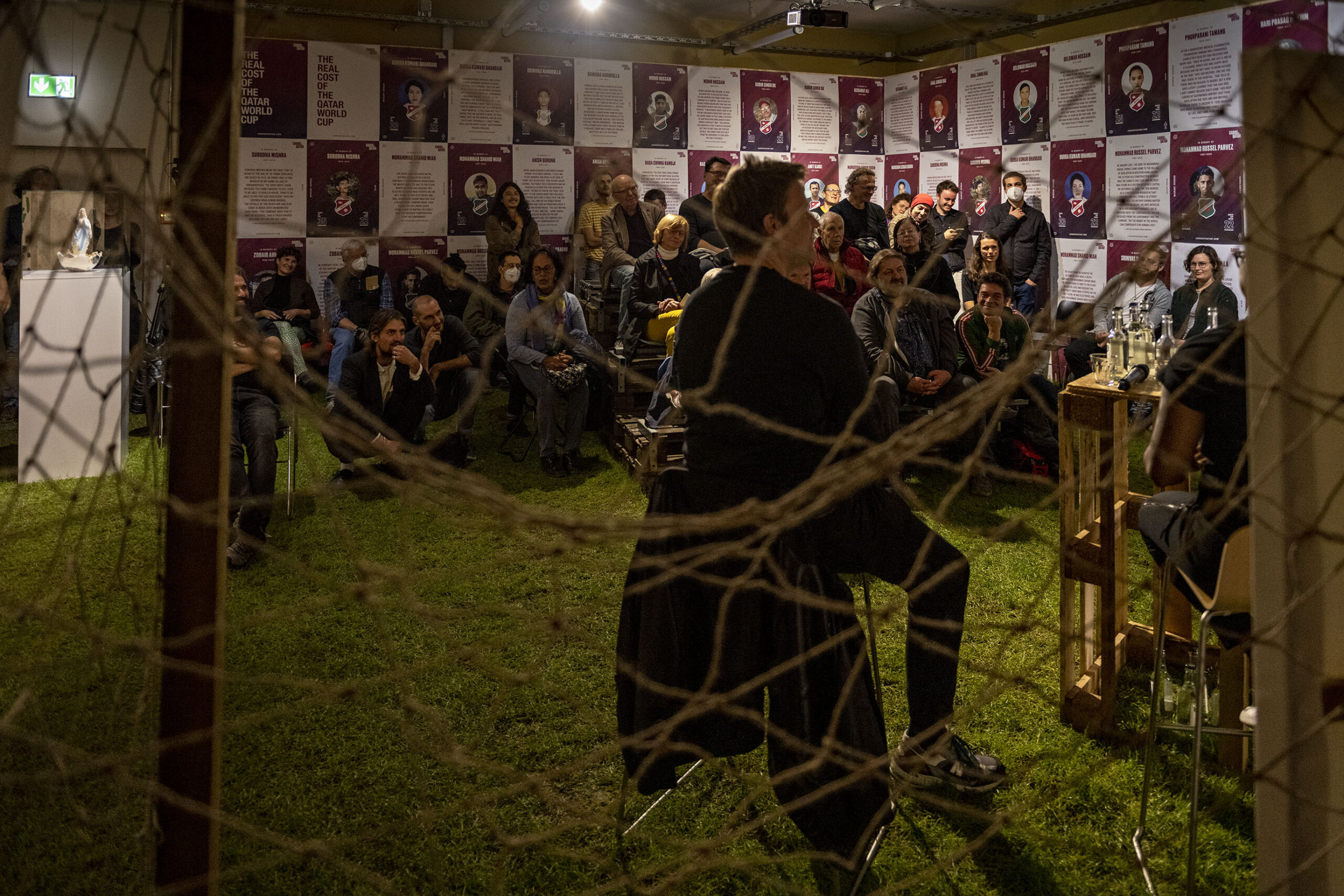 Roundtable discussion with: Klaus Theweleit, Nora Hespers, Shary Reeves, Ronny Blaschke, Photo: Winfried Reinhardt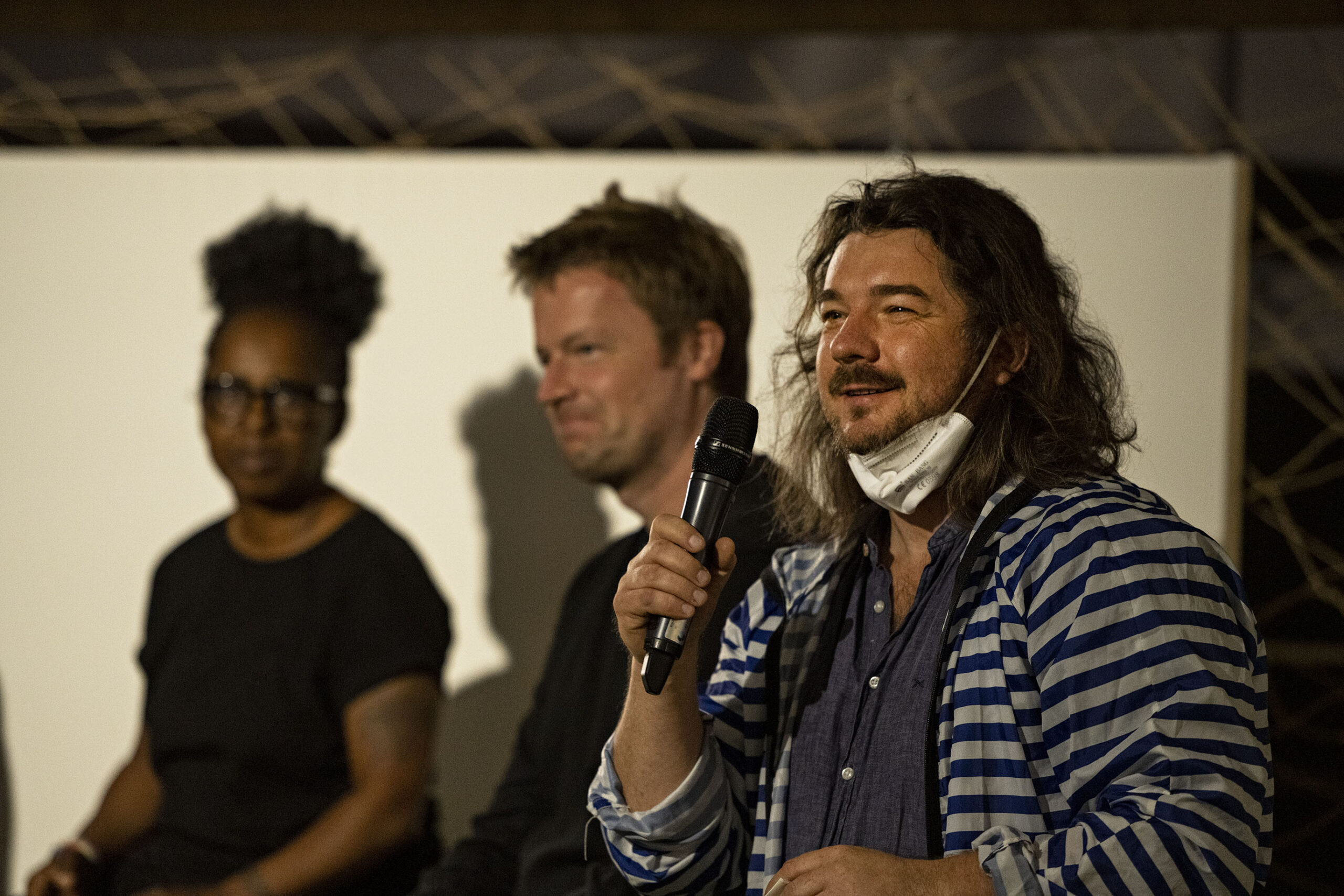 Roundtable discussion with: Klaus Theweleit, Nora Hespers, Shary Reeves, Ronny Blaschke, Photo: Winfried Reinhardt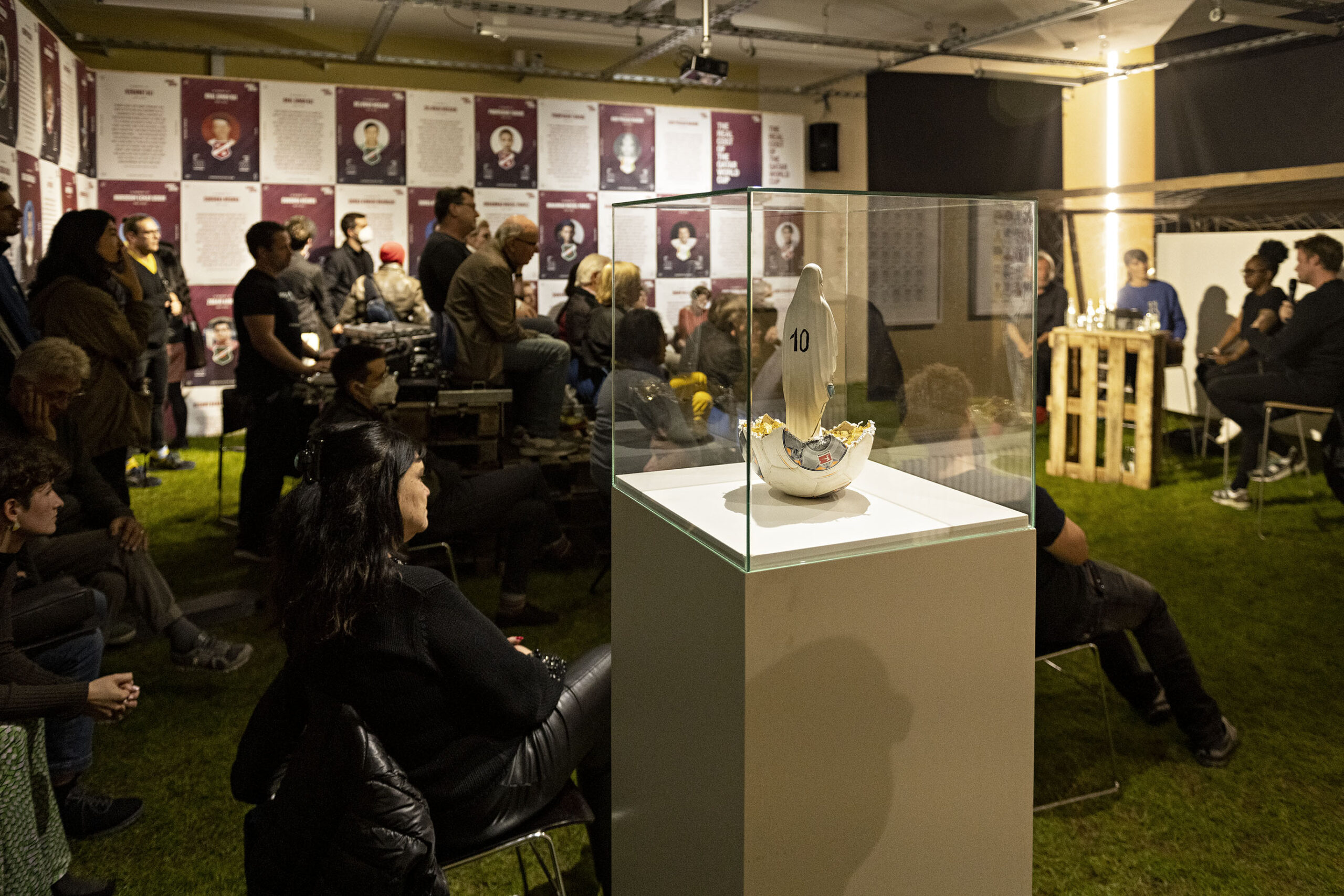 Roundtable discussion with: Klaus Theweleit, Nora Hespers, Shary Reeves, Ronny Blaschke, Photo: Winfried Reinhardt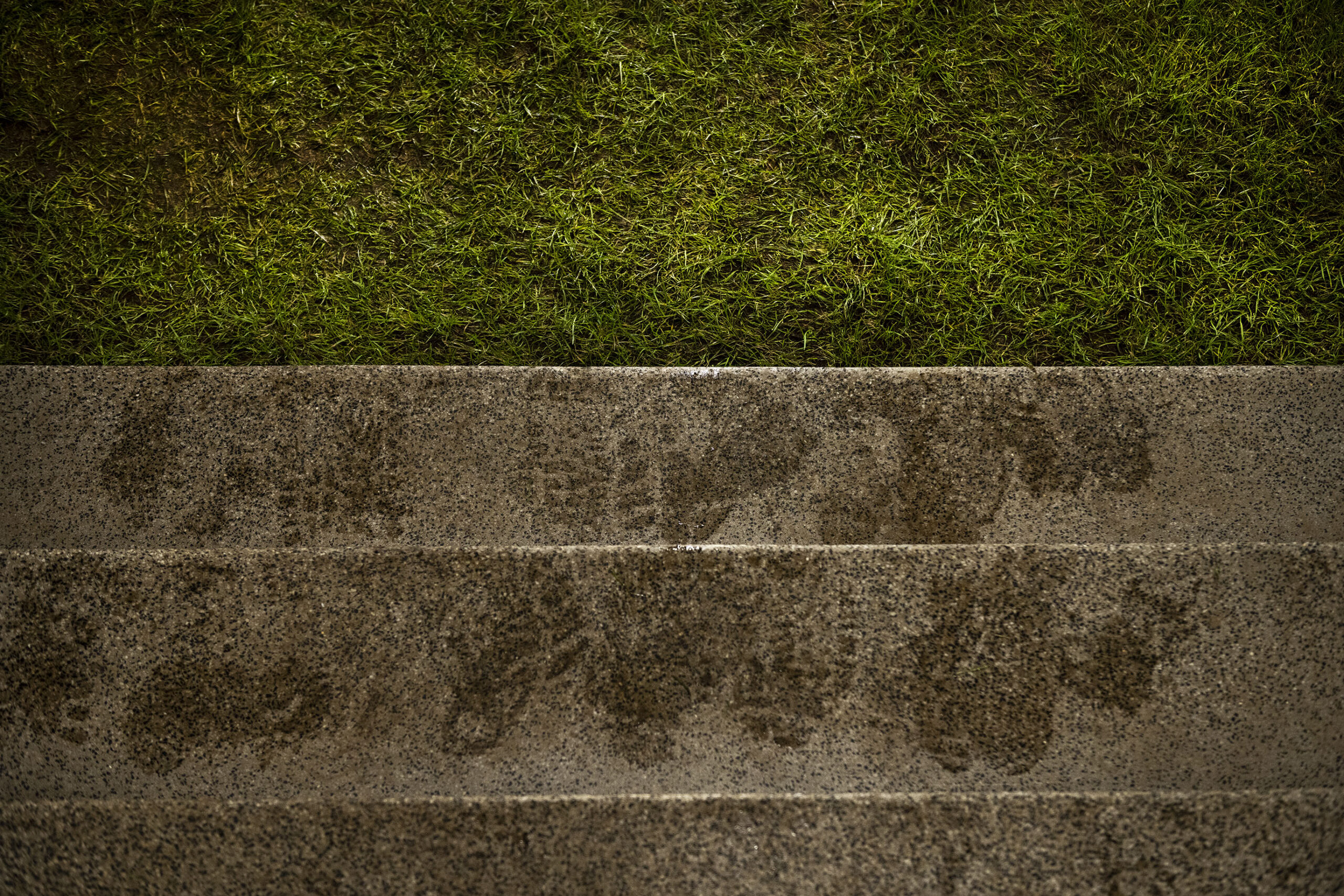 Exhibition view: "The Hand of God", Photo: Winfried Reinhardt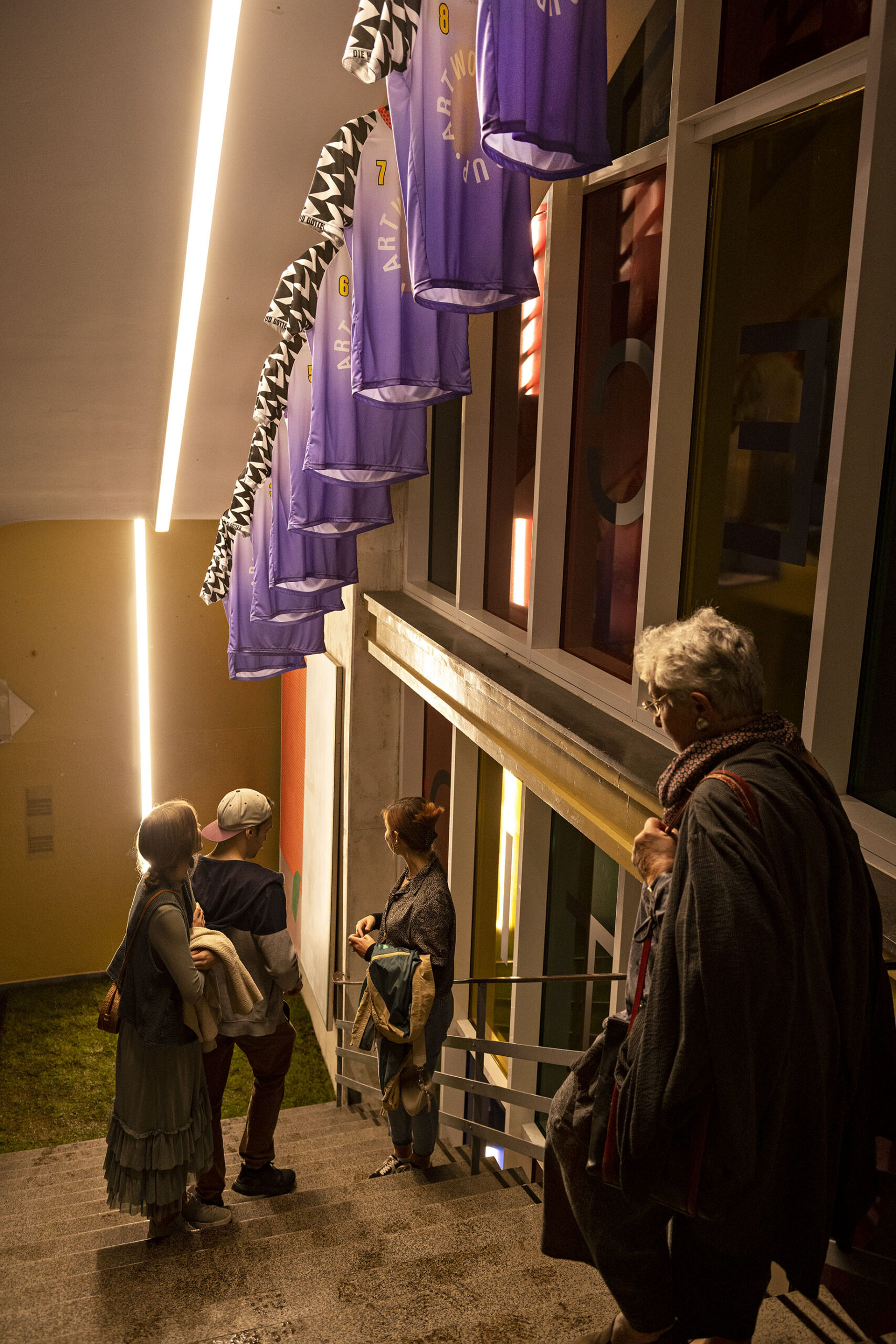 Arrtist Duo (Nathalie Franz / Alexander Suvorov) "Art World Cup" 2022, Photo: Winfried Reinhardt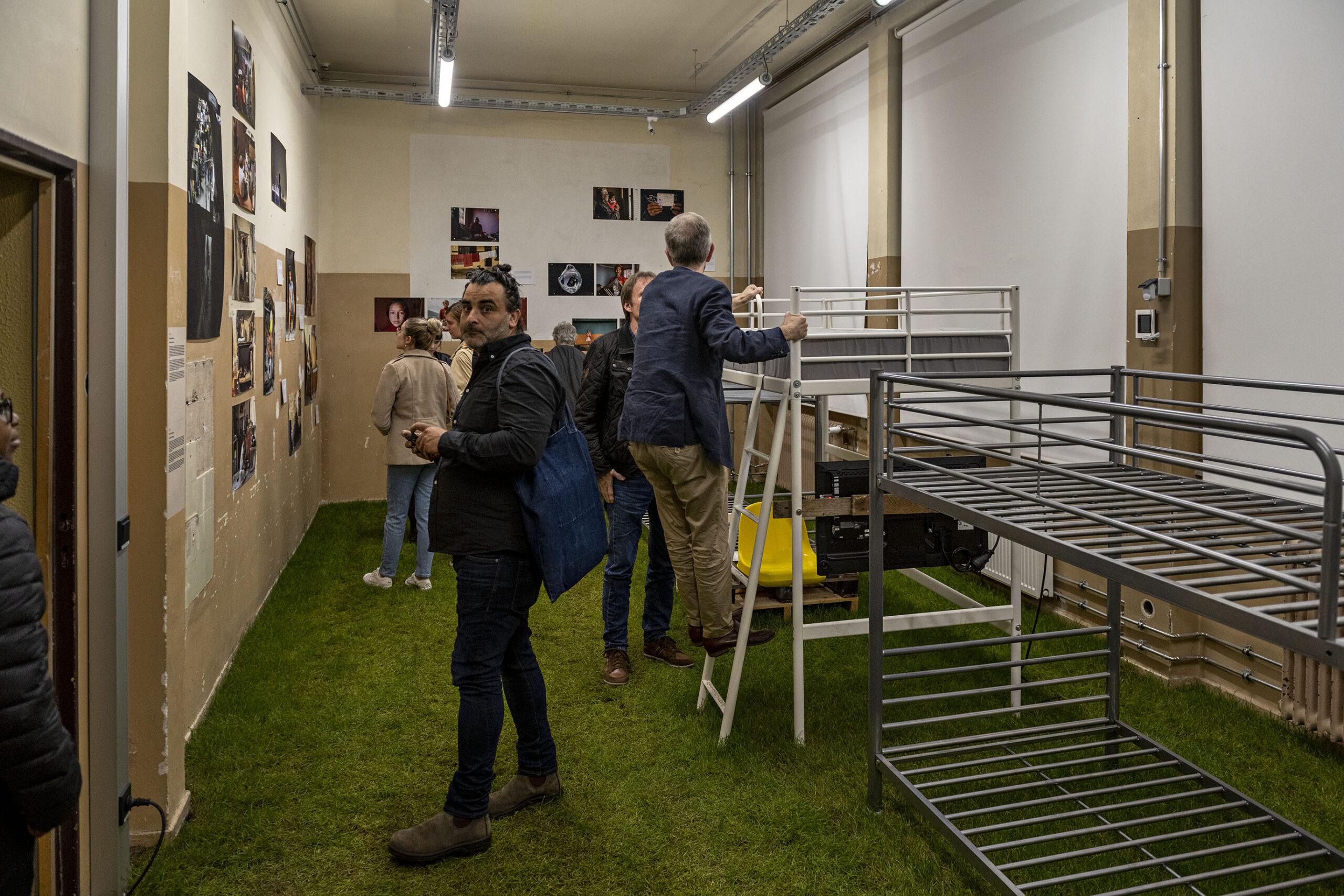 Exhibition view: "The Hand of God", Photo: Winfried Reinhardt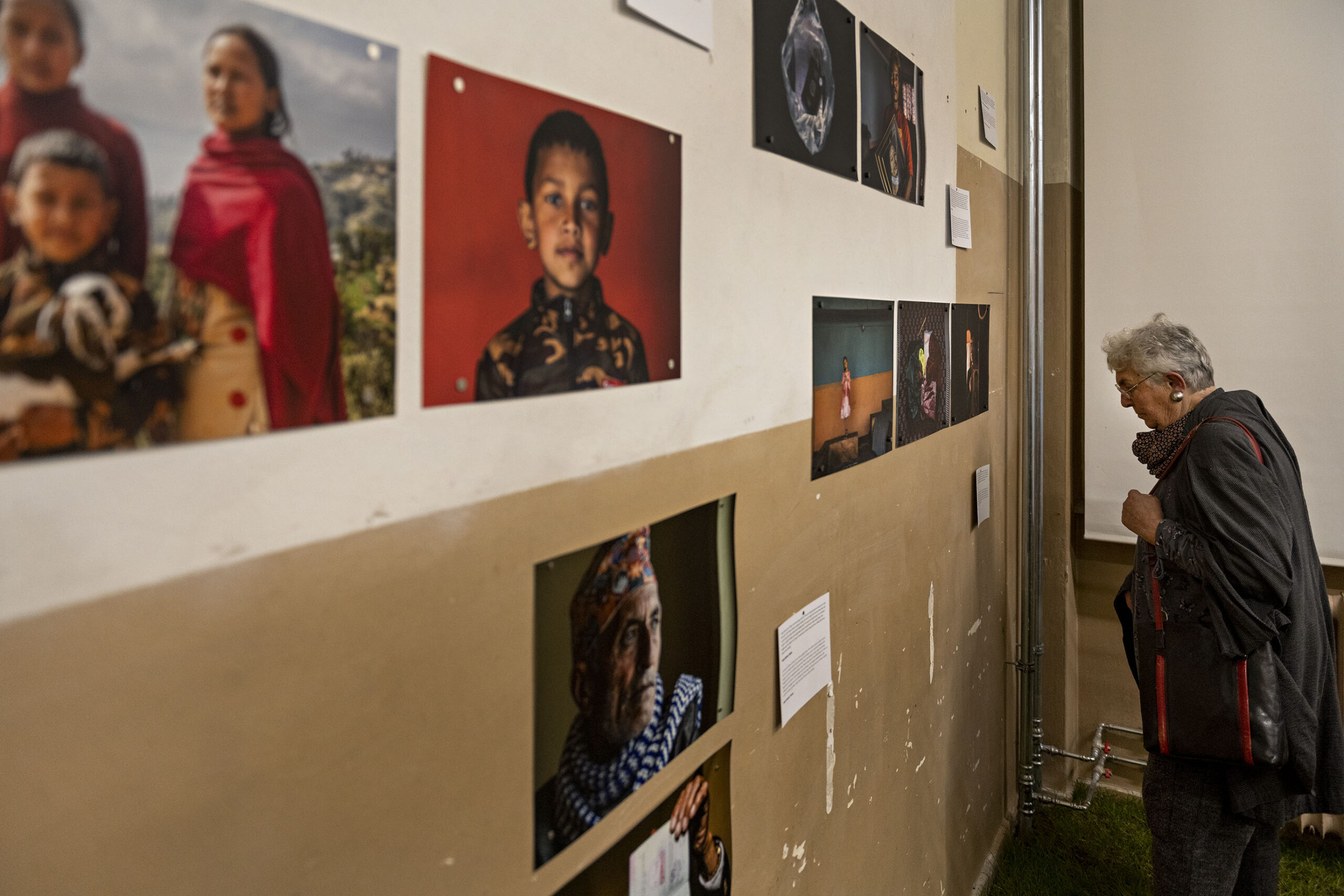 Mohamed Badarne "FORGOTTEN TEAM" 2017-2022, Photo: Winfried Reinhardt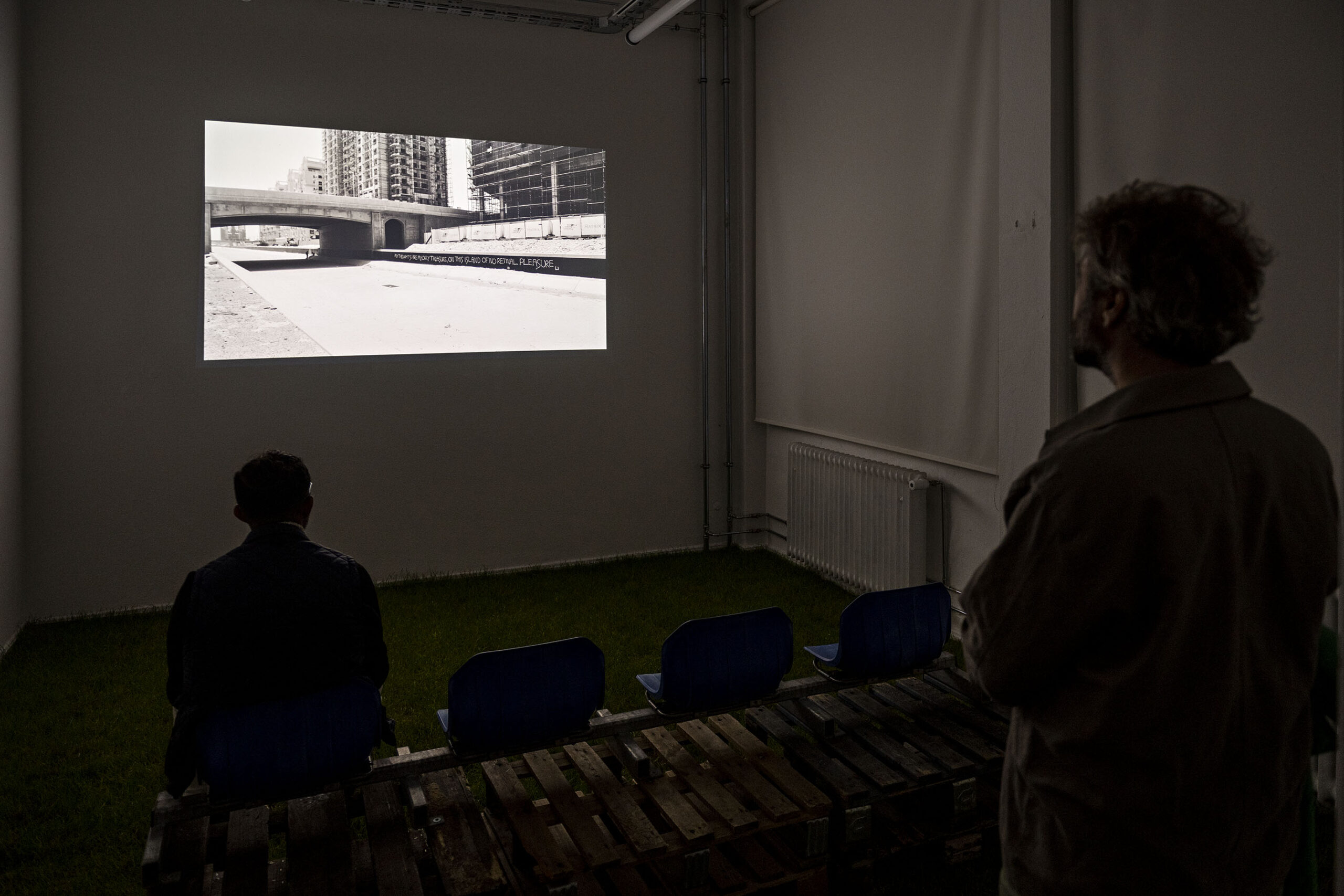 Arcadia Blank, Photo: Winfried Reinhardt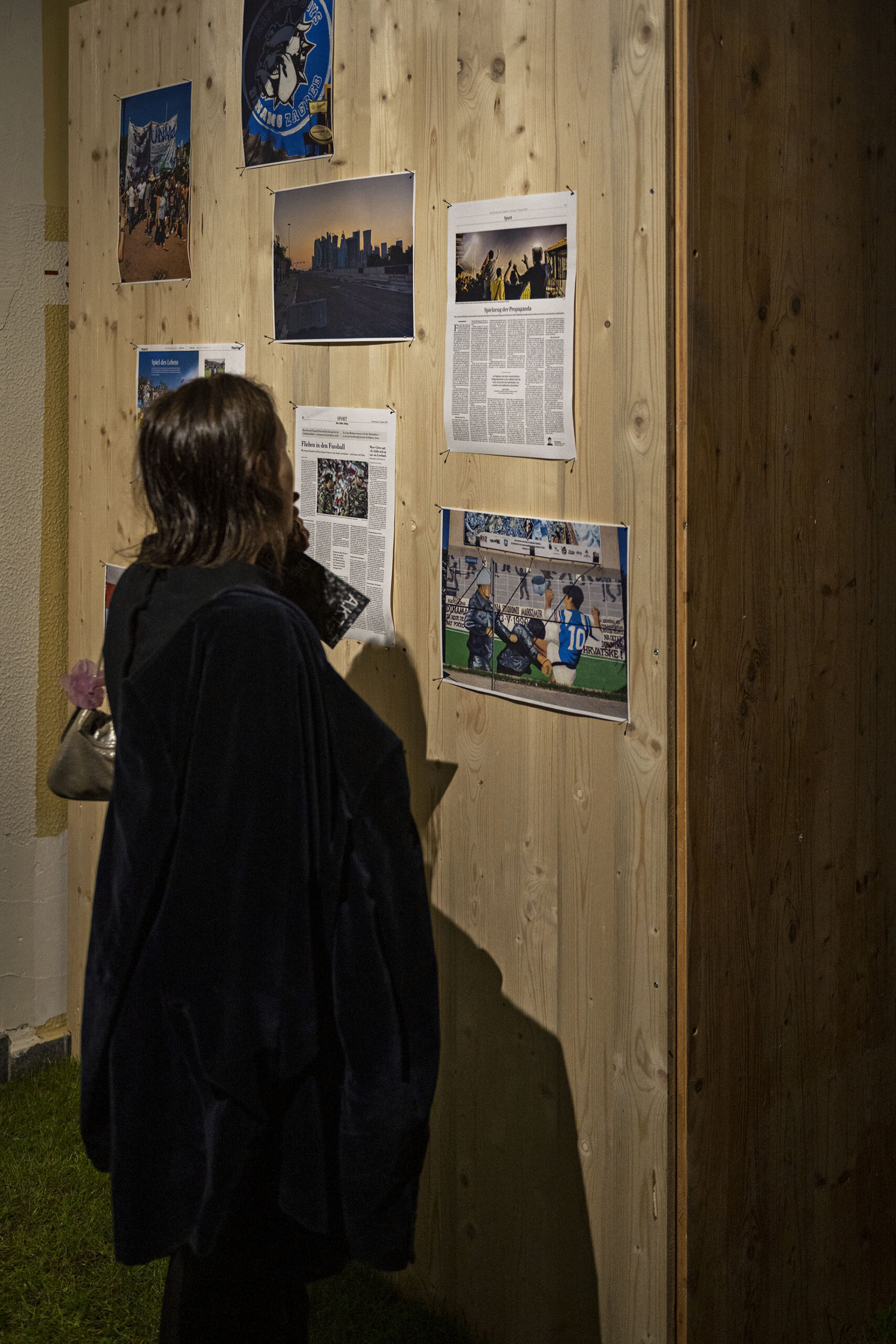 Ronny Blaschke, Photo: Winfried Reinhardt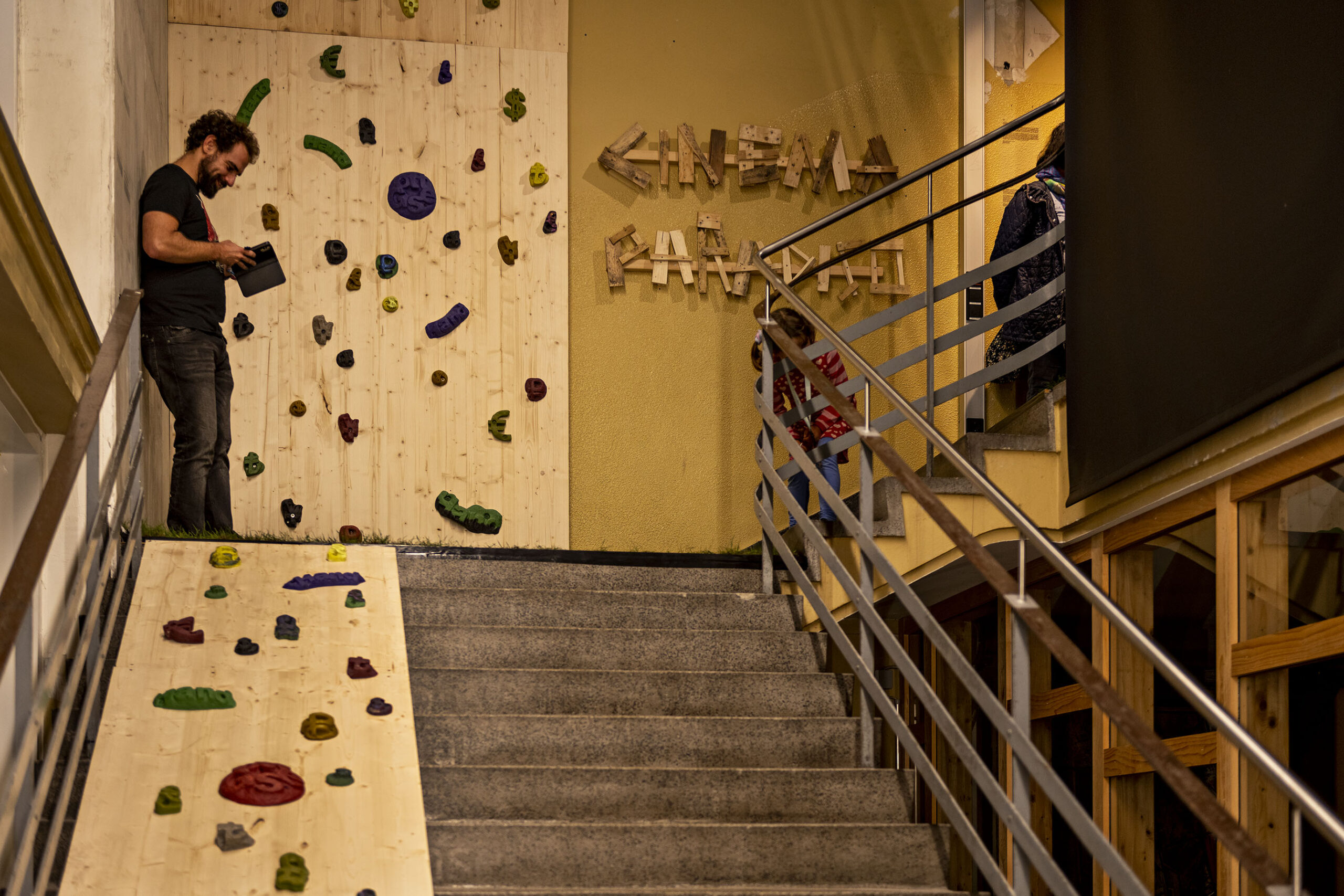 Arrtist Duo (Nathalie Franz / Alexander Suvorov) "I am the kind of princess who kills the dragon herself" 2022, Photo: Winfried Reinhardt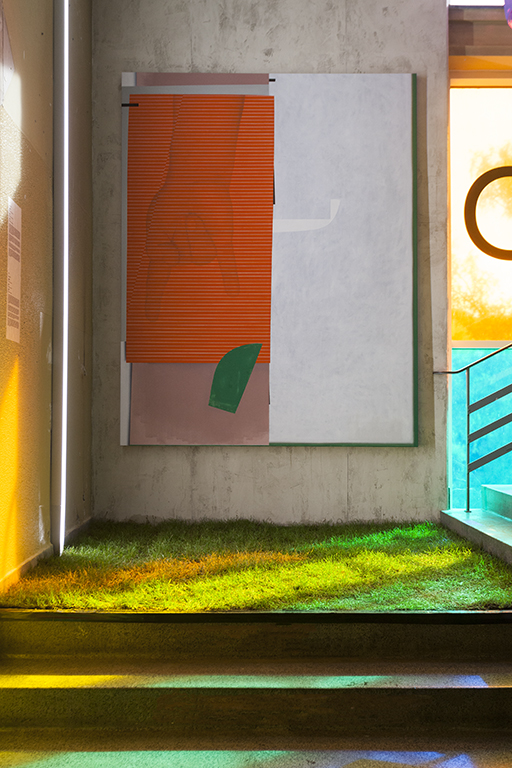 Enrico Bach "LRRW" 2021, Photo: Janusz Czech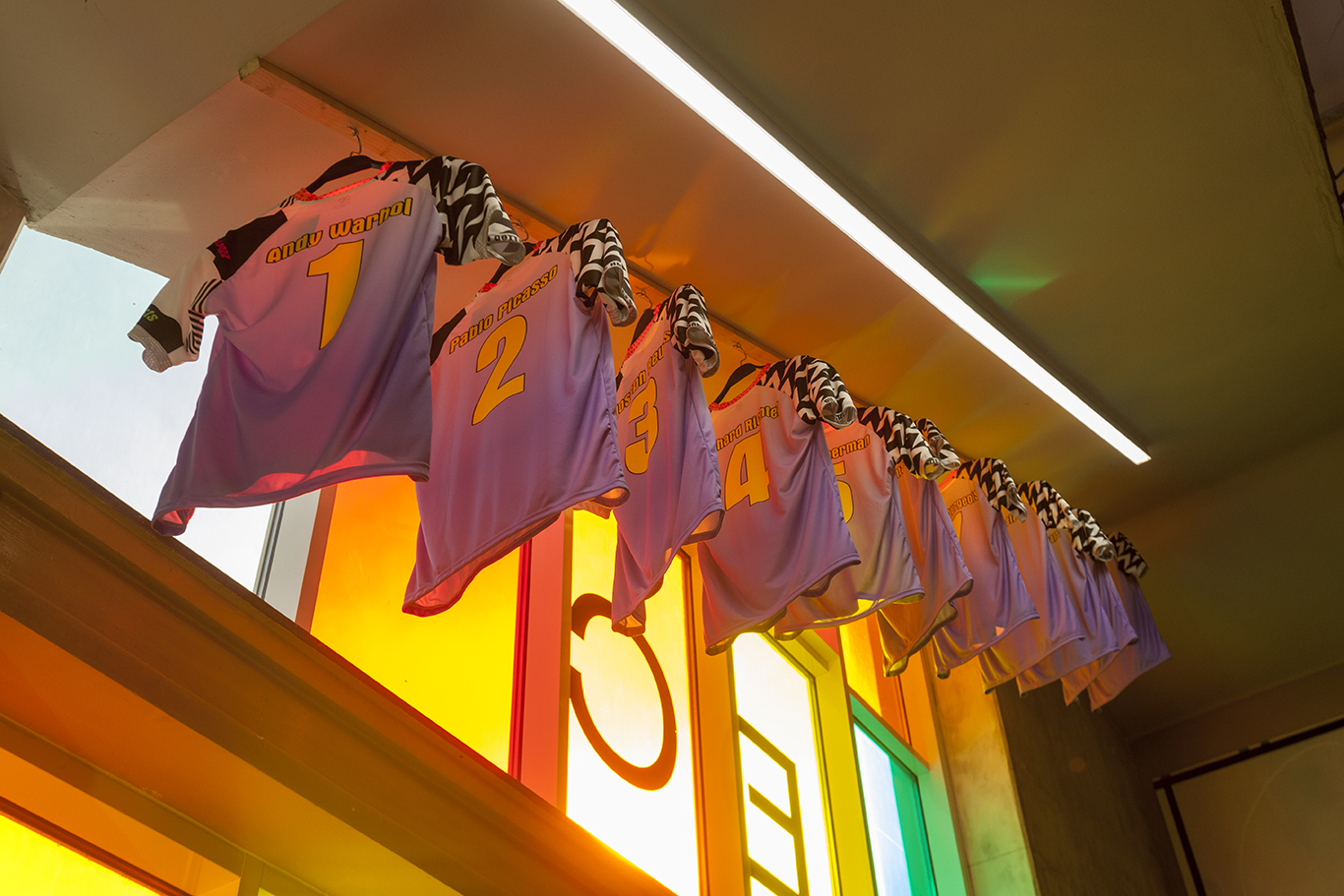 Arrtist Duo (Nathalie Franz / Alexander Suvorov) "Art World Cup" 2022, Photo: Janusz Czech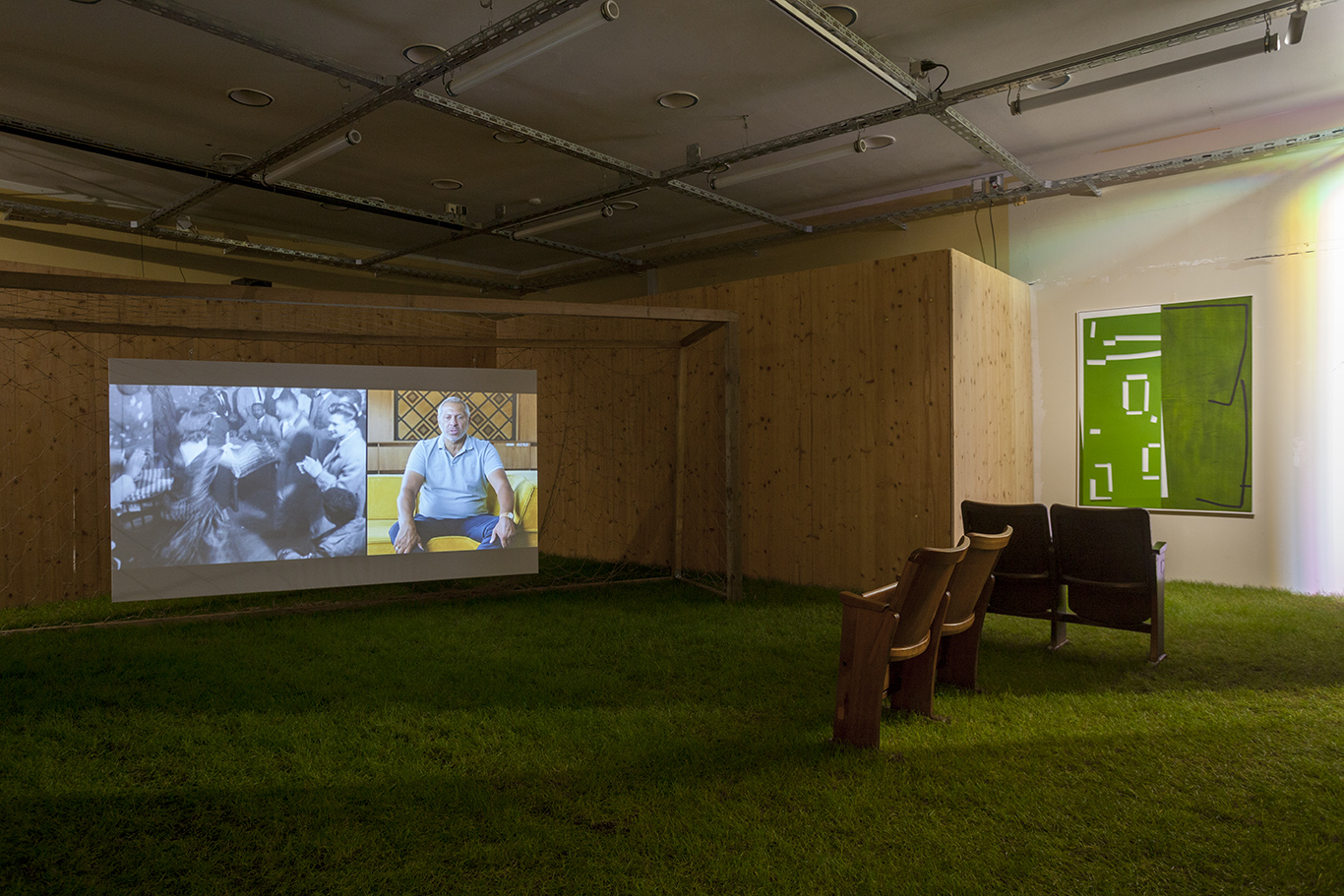 "BLACK EAGLES" 2021, Photo: Janusz Czech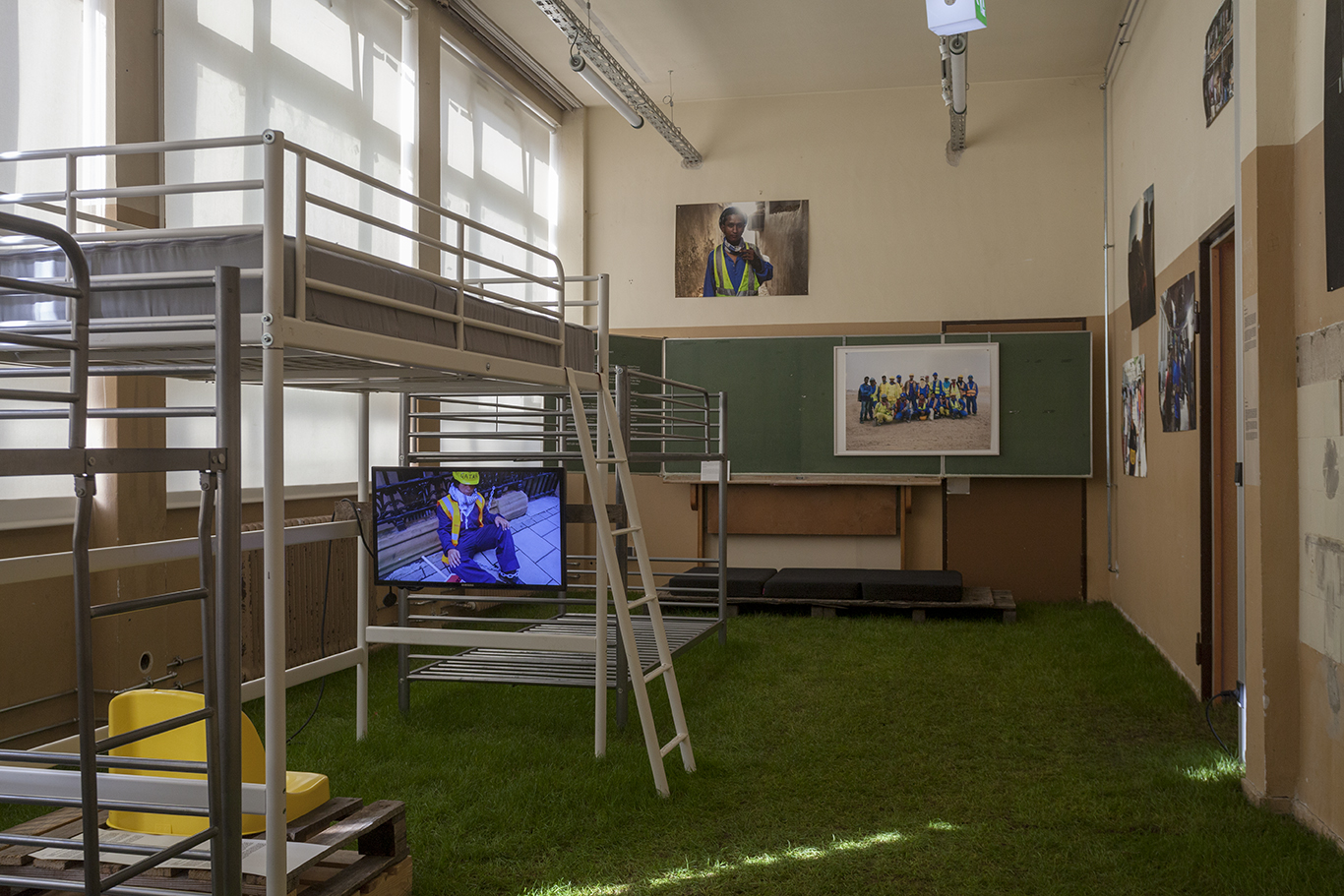 Subash Thebe Limbu "Kafala" performance in front of the London Embassy of the State of Qatar, 11 October 2013, Photo: Janusz Czech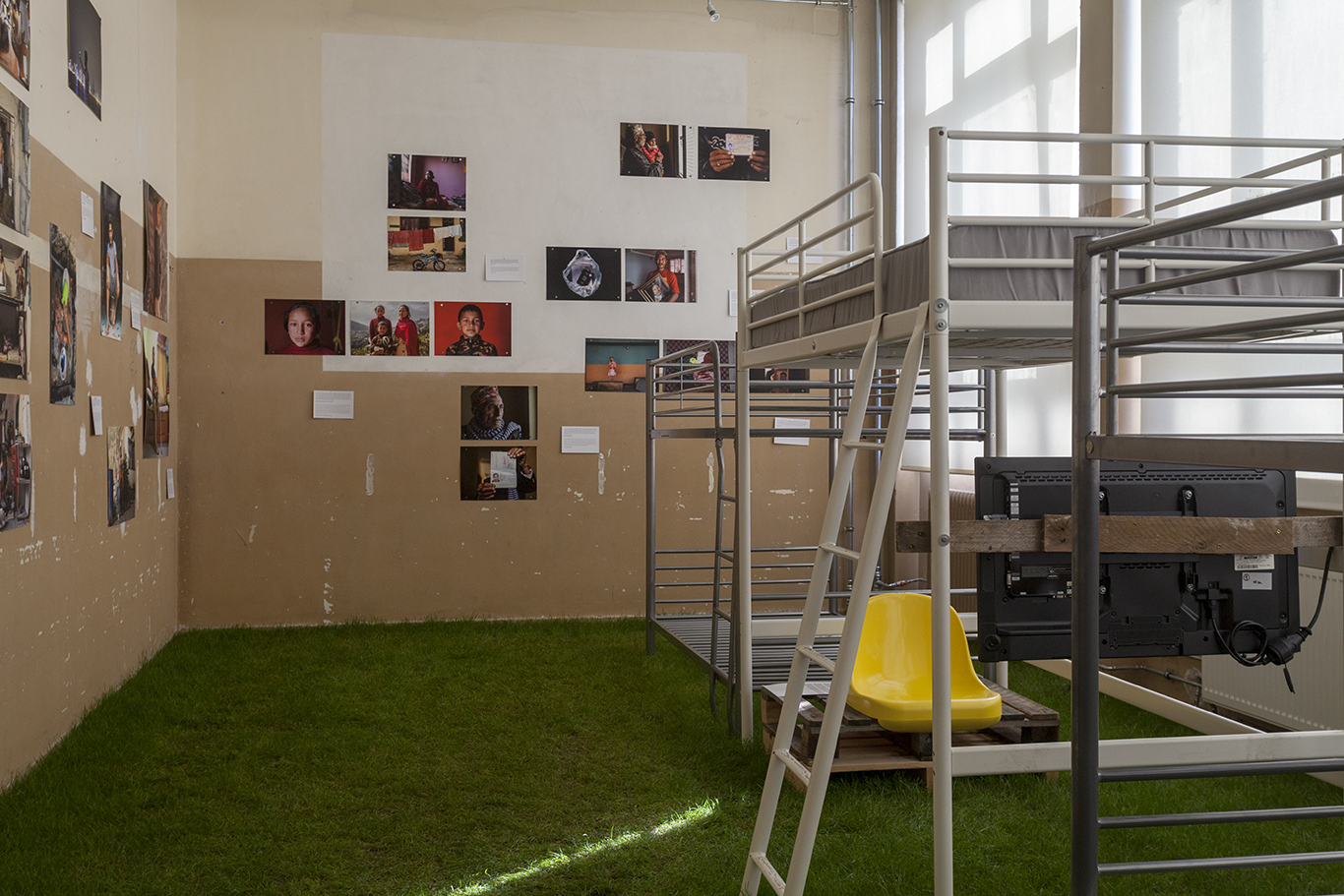 Mohamed Badarne "FORGOTTEN TEAM" 2017-2022, Photo: Janusz Czech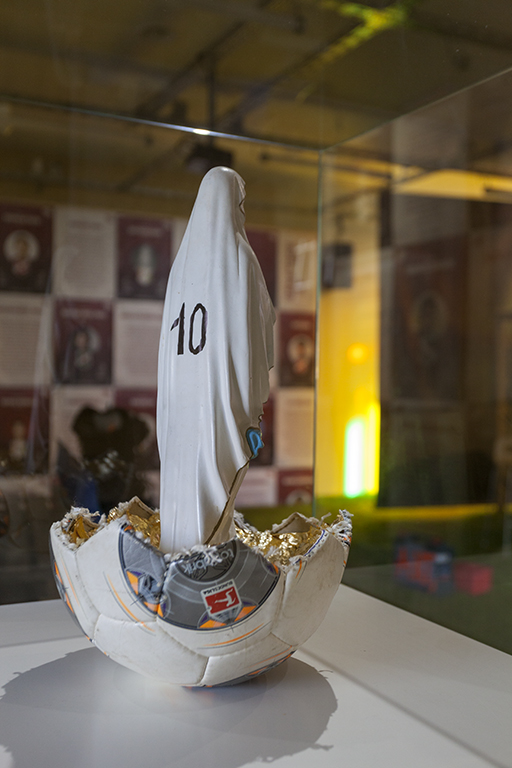 Unknown artist "Ma(ra)donna Figur", Photo: Janusz Czech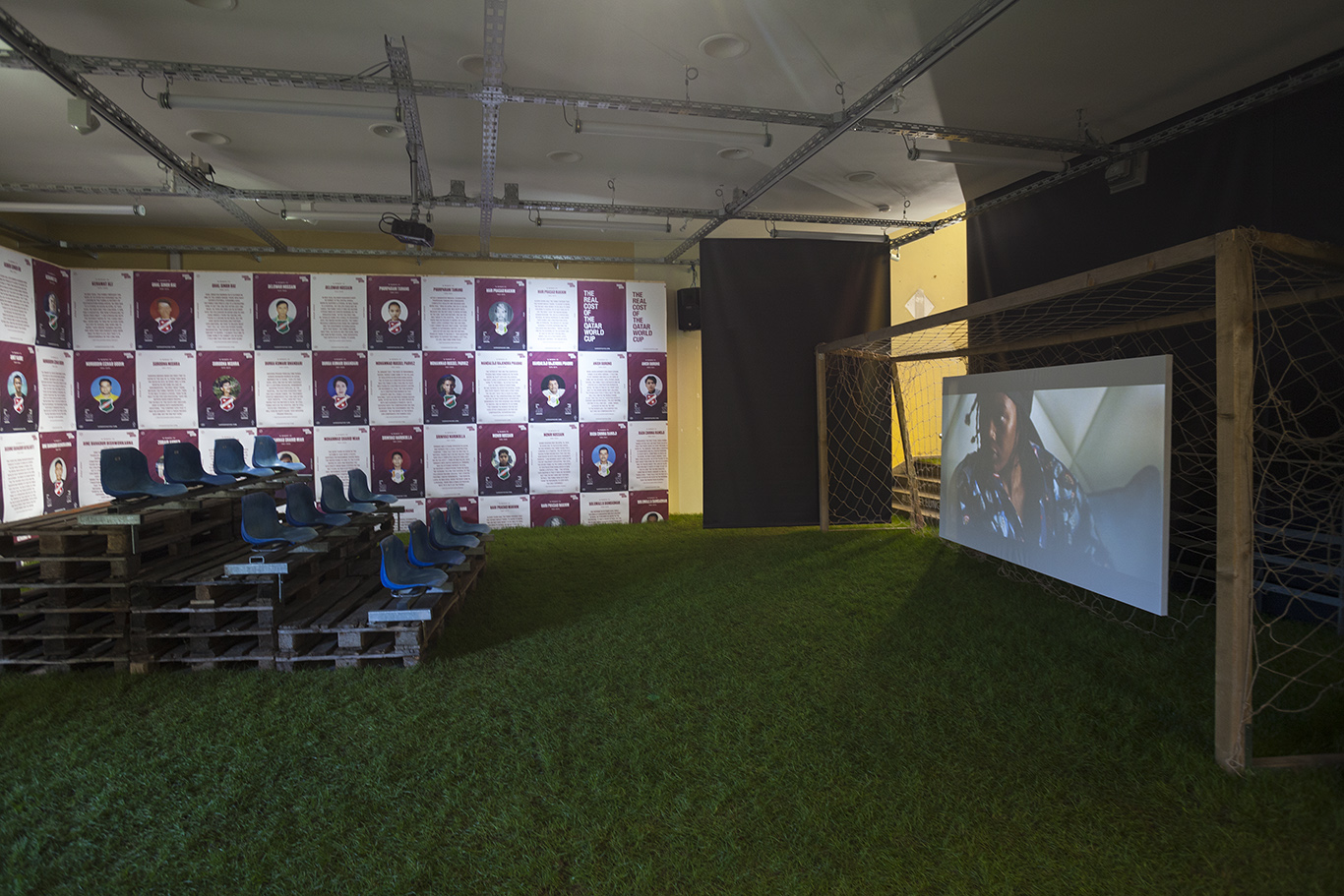 Exhibition view: "The Hand of God", Photo: Janusz Czech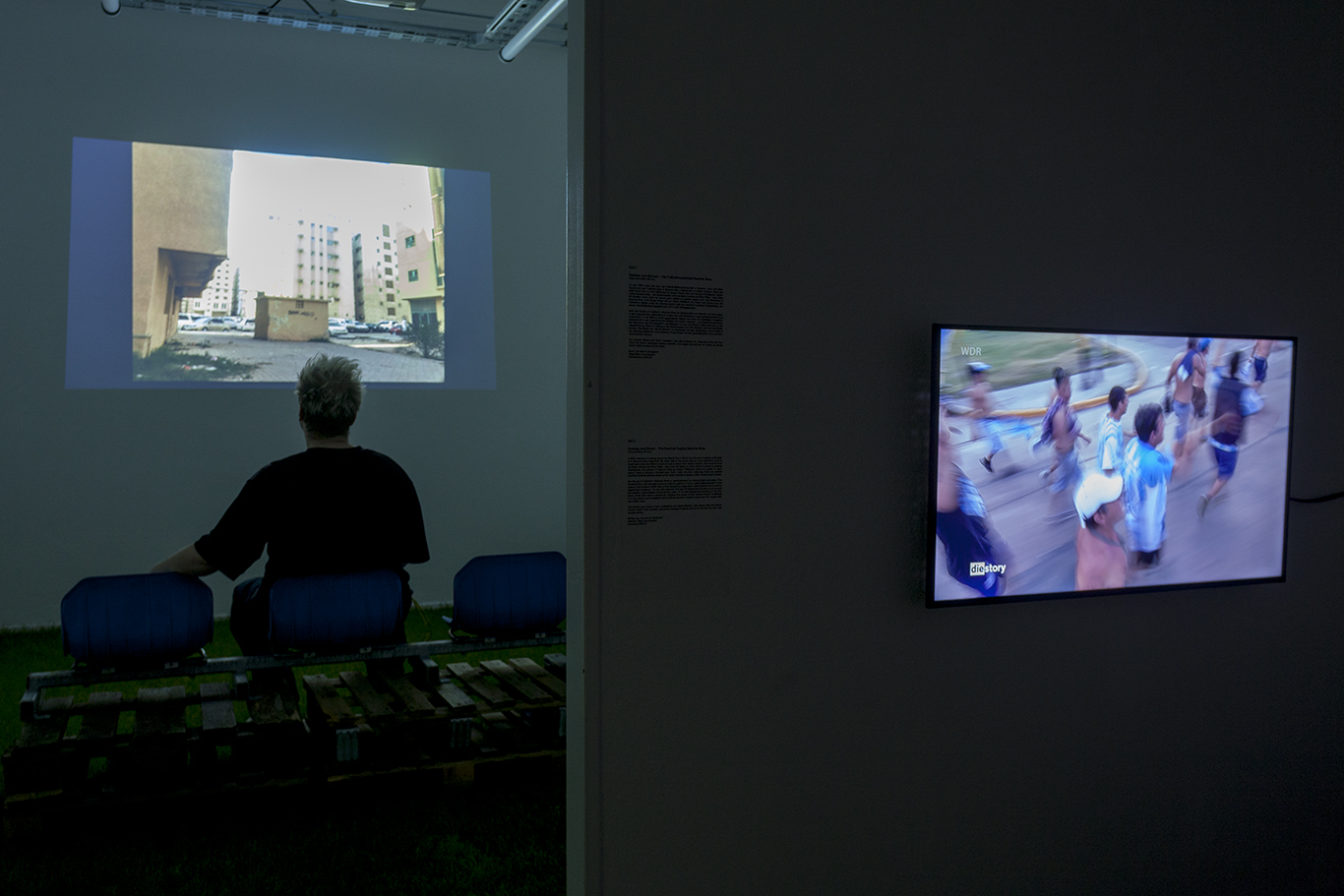 Exhibition view: "The Hand of God", Photo: Janusz Czech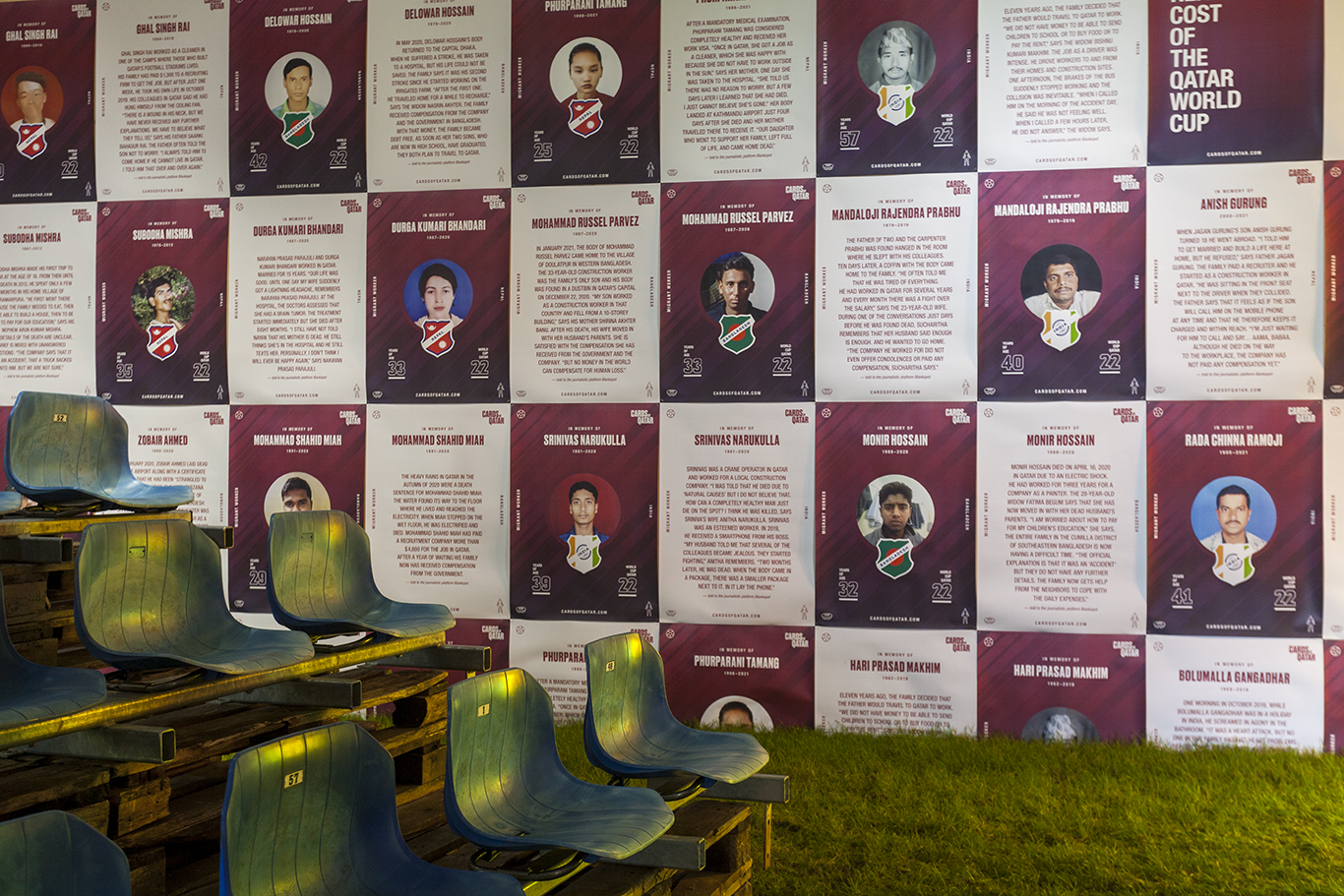 11FREUNDE and BLANKSPOT "Cards of Qatar" 2022, Photo: Janusz Czech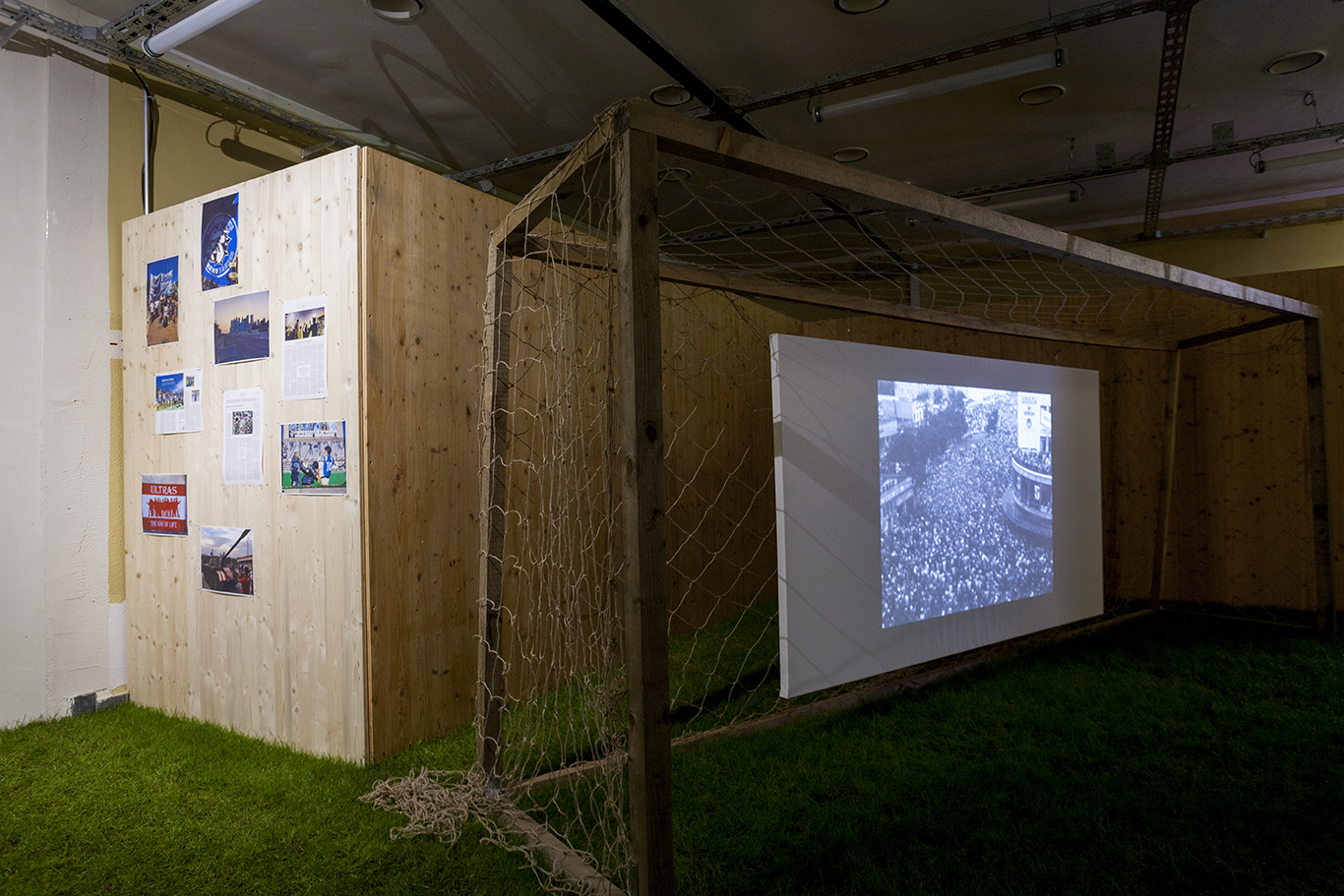 Exhibition view: "The Hand of God", Photo: Janusz Czech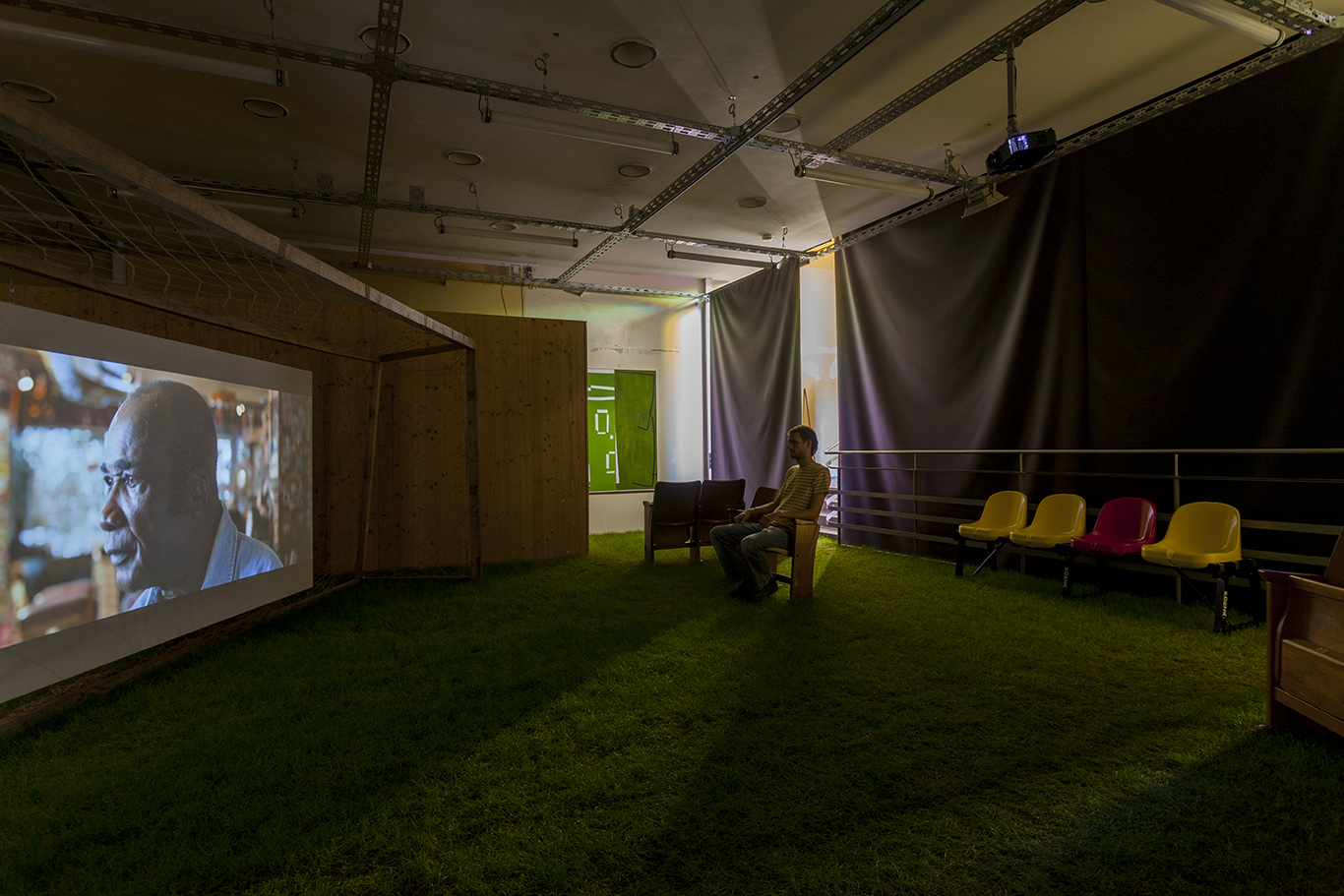 "BLACK EAGLES" 2021, Photo: Janusz Czech
arrtist duo (Nathalie Franz,
Alexander Suvorov),
Enrico Bach,
Mohamed Badarne,
Arcadia Blank,
Ronny Blaschke,
"Cards of Qatar" (11Freunde & BLANKSPOT),
Torsten Körner,
Yulia Lokshina,
Gilles Perez & Gilles Rof,
Jakob Preuss,
Jean-Christophe Rose,
André Schäfer,
Subash Thebe,
Ümit Uludağ
Films changing daily:
24.-27.11.2022
Cinema Paradiso 2nd floor
Thursday, 24.11.2022              "You'll Never Walk Alone", Documentary (99 min.)
Friday, 25.11.2022                   "Maradona, the golden boy", Documentary (93 min.)
Saturday, 26.11.2022               "ultrAslan – AVRUPA", Documentary (80 min.)
Sunday, 27.11.2022                 "Diamantino", Comedy (92 min.)
Cinema Paradiso 3rd floor
Thursday, 24.11.2022             "BLACK EAGLES", Documentary (100 min.)
Friday, 25.11.2022                  "Women`s Football in Kabul – A Goal for Freedom", Documentary/Reportage (43 min.)
Saturday, 26.11.2022              "The Other Chelsea – A Story from Donetsk", Documentary (87 min.)
Sunday, 27.11.2022                "Rebells on the Ball", Documentary (92 min.)
01.-04.12.2022
Cinema Paradiso 2nd floor
Thursday, 01.12.2022            "Women`s Football in Kabul – A Goal for Freedom", Documentary/Reportage (43 min.)
Friday, 02.12.2022                 "The Other Chelsea – A Story from Donetsk", Documentary (87 min.)
Saturday, 03.12.2022            "Diamantino", Comedy (92 min.)
Sunday, 04.12.2022               "Maradona, the golden boy", Documentary (93 min.)
Cinema Paradiso 3rd floor
Thursday, 01.12.2022            "ultrAslan – AVRUPA", Documentary (80 min.)
Friday, 02.12.2022                 "BLACK EAGLES", Documentary (100 min.)
Saturday, 03.12.2022            "You'll Never Walk Alone", Documentary (99 min.)
Sunday, 04.12.2022               "Rebells on the Ball", Documentary (92 min.)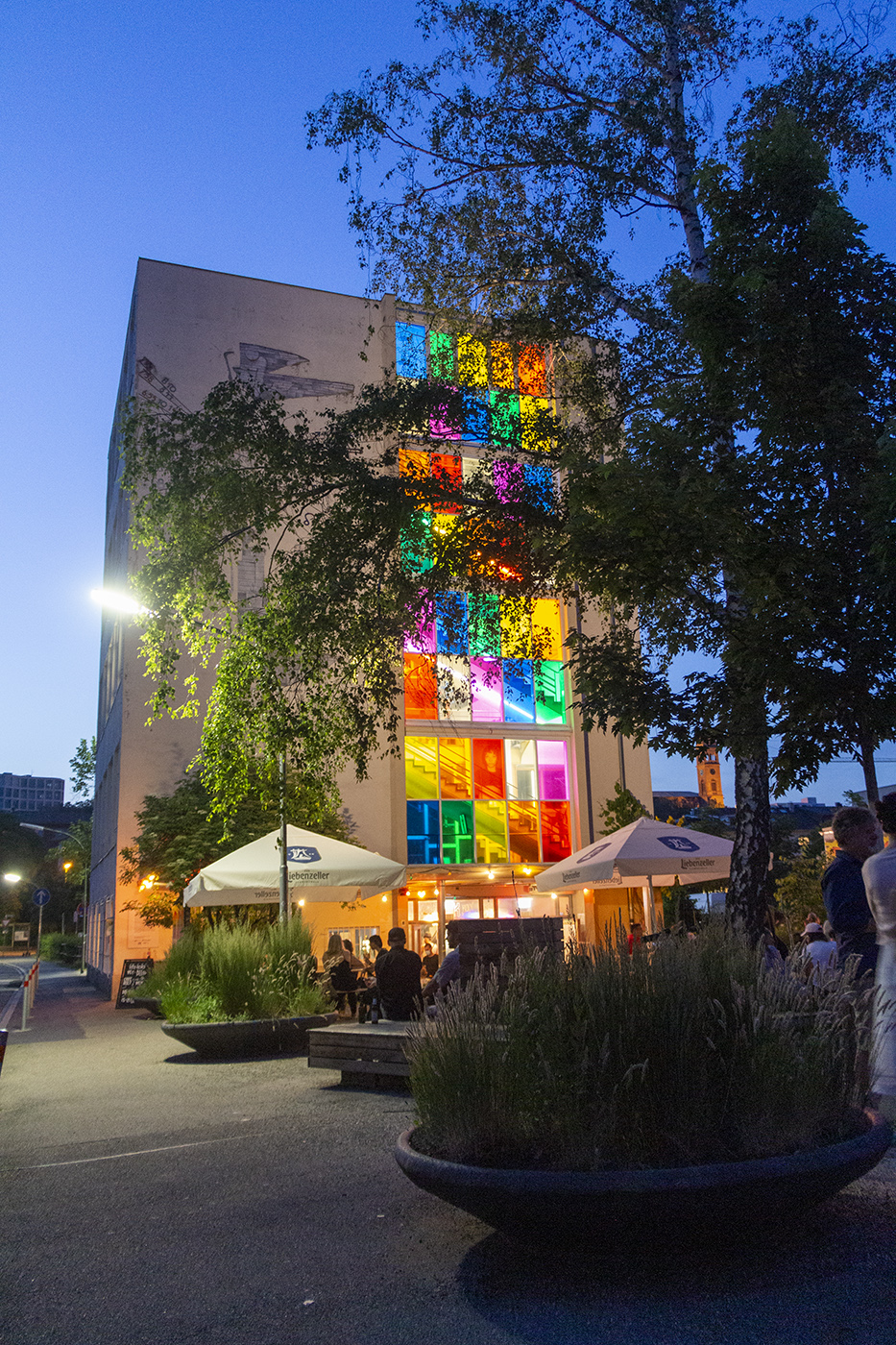 Exhibition view "The Third Gender. Diversity is more",Foto: A.K.T;
A.K.T;
Theaterstraße 21, 75175 Pforzheim
Artistic director: Janusz Czech

07231 393750
Host:
Wirtschaft und Stadtmarketing Pforzheim, Fachbereich Kreativwirtschaft
Emma-Jaeger-Straße 20, 75175 Pforzheim
Press contact:
Alexandra Vogt

07231 391874