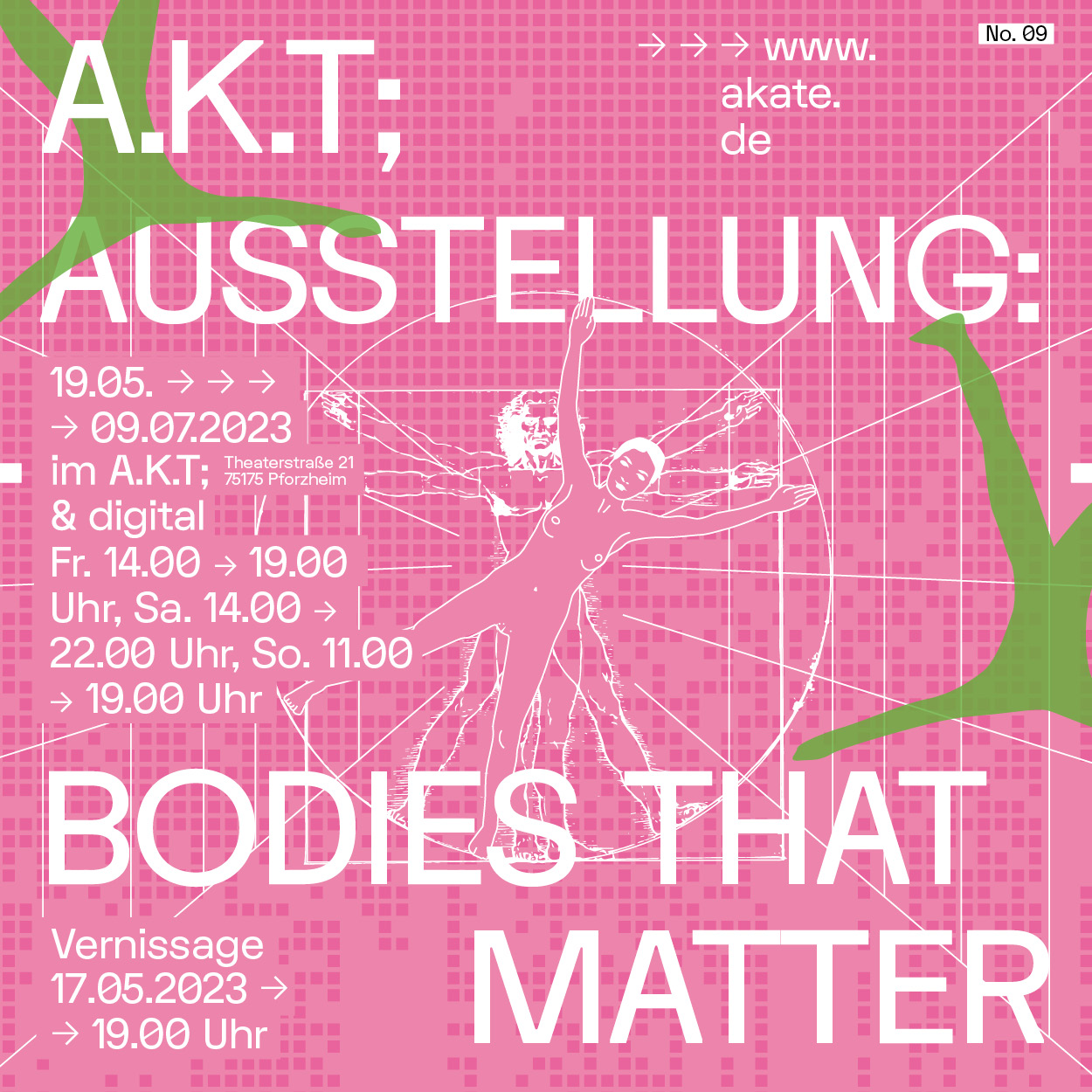 Vernissage of the exhibition "Bodies That Matter"
5/17/2023, 7pm at A.K.T;
Program:
After a welcome by Janusz Czech, artistic director A.K.T; artist*s talks will take place in the context of the exhibited works:
"Sickness Wellness Madness" – conversation about the influence of technology on the body with Angela Stiegler (artist), Franziska Linhardt (curator, Museum Brandhorst, Munich) and Shila Rastizadeh (scientist). Based on the artistic research project "Motion Sickness Exercise", they provide insights into the collective and interdisciplinary exercise series and talk together about the possibilities and vulnerabilities of technologies and their interaction with bodily states and normative ways of thinking.
"Becoming" and "The Number Project" – Yishay Garbasz (artist) in conversation with Silke Helmerdig (artist, professor at HS PF) about bodies and space, memory culture and body politics. In English.
Date and time: 17.05.2023, 7 p.m.
Location: A.K.T; Theaterstraße 21, 75175 Pforzheim, Germany.
The exhibition will be open on the evening of the vernissage from 7pm-2pm.
Participating artists:
Yishay Garbasz
Silke Helmerdig
Nam June Paik
Friederike Pezold
Angela Stiegler